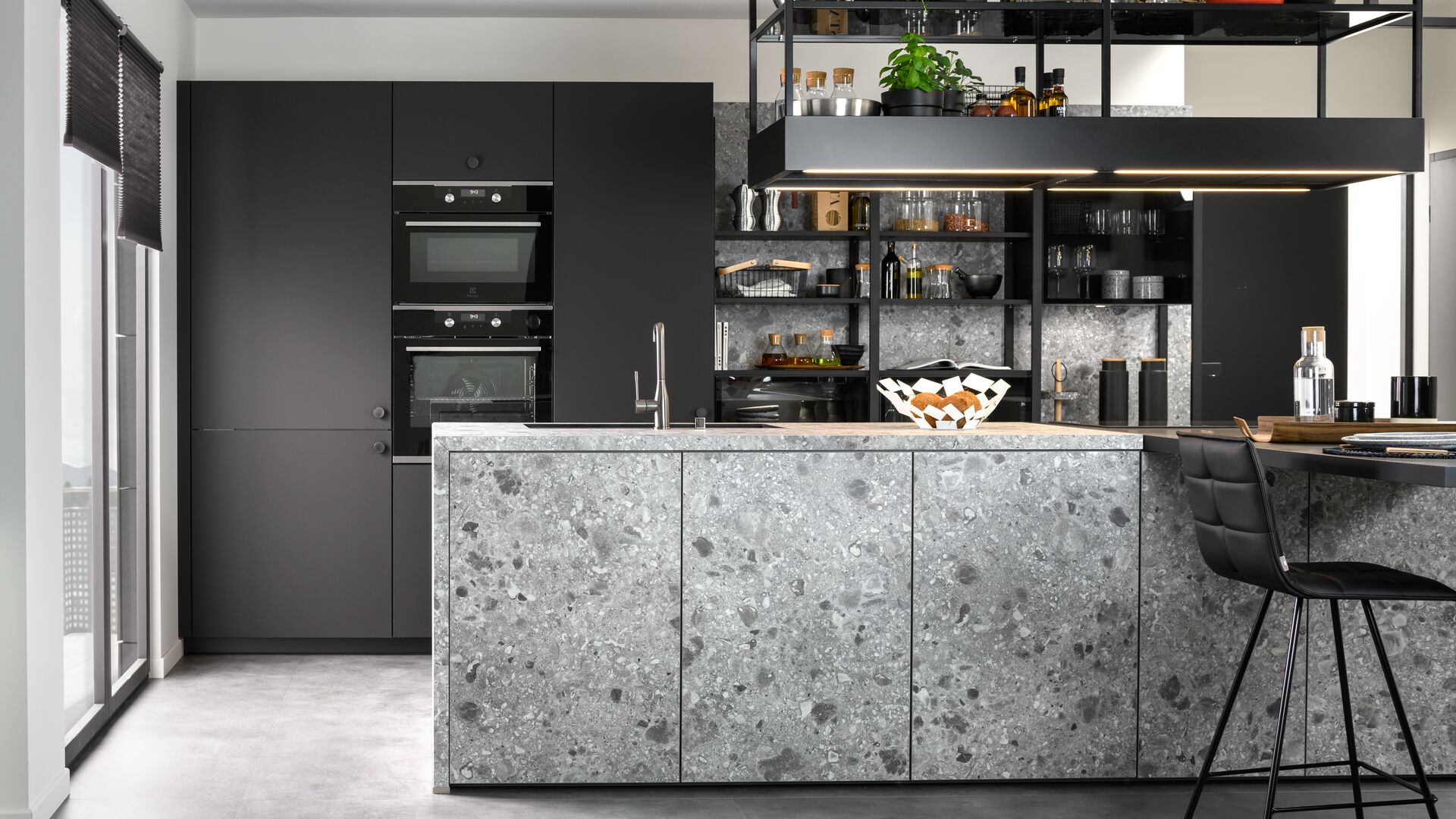 Black kitchens: a sound investment
Black kitchens are consistently on-trend and a firm favourite among homeowners with a penchant for modernity, especially since they are available in an infinite number of styles and a wide range of finishes that can be personalised to your heart's content.
Why choose a black kitchen?
There are many reasons for choosing a black kitchen, starting with its host of advantages. Simply oozing style with its sober look, a black contemporary kitchen can come down through the ages without ever looking dated. Their modern design and minimalist look create a style that you can customise to match your personality. If you thought that this type of colour would lead to a sad-looking room, then think again because black can act as a light colour by playing with the kitchen's lighting, especially if the kitchen lacks daylight.
Another key advantage with a black kitchen is the extremely wide selection of finishes that you can choose from. For example, a black and terrazzo kitchen is highly popular with fans of organic materials, such as concrete. Its mineral, yet sleek look and its velvety-soft touch immediately produce a highly enjoyable sense of intimacy. In addition, its industrial feel brings tremendous prestige to the kitchen. As an added bonus, matt black conceals any minor imperfections and is easier to clean.
On the other hand, a lacquered kitchen is especially suited to darker interiors or smaller surface areas. Smooth and glossy fronts elicit a mirror effect that increases the impression of space. The only downside with a kitchen featuring a lacquered finish is that it requires frequent cleaning.
How do you match materials and colours for your black kitchen?
You are probably wondering which colours can be combined with your black kitchen for a flawless result. You are spoilt for choice when it comes to bringing a sublime touch to what will soon become your favourite room in the house. One of the most classic schemes is black and white. You cannot go wrong with this winning combination. It actually represents an excellent alternative if you cannot make up your mind between either colour. A black and white kitchen is timeless and represents the perfect canvas for the most eccentric ideas to accentuate its original look. Remember to add a few wooden elements to give the kitchen a warmer feel.​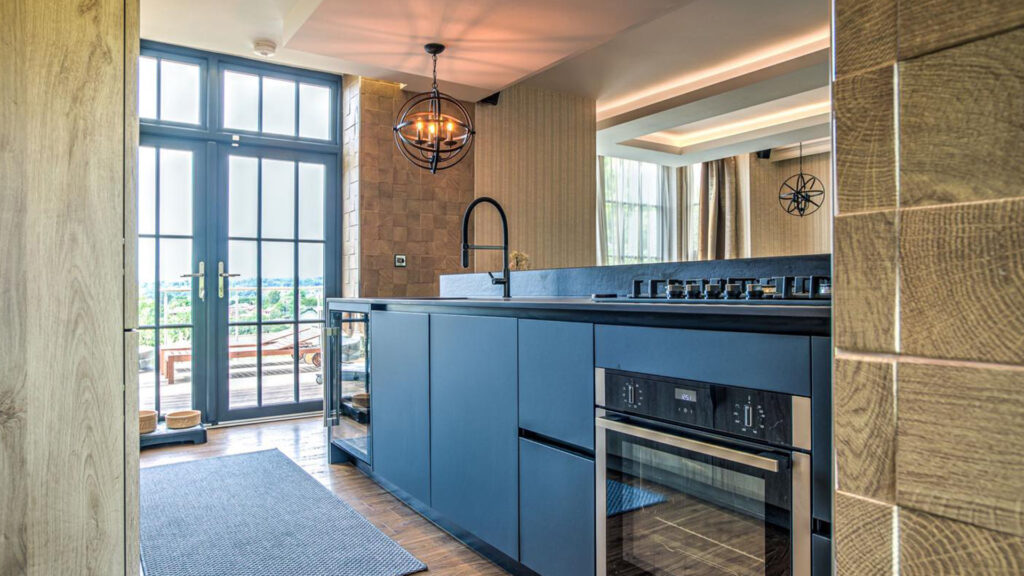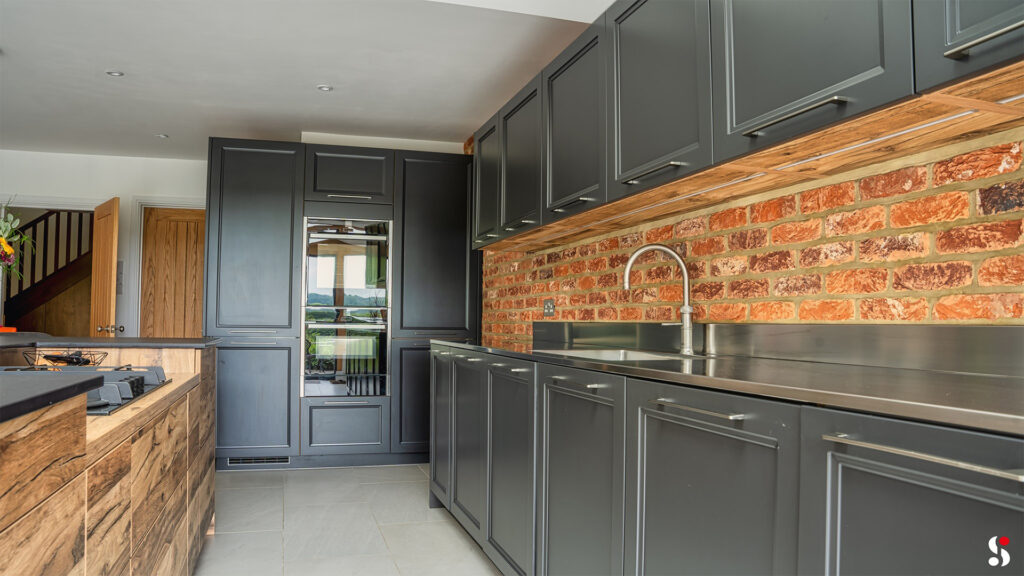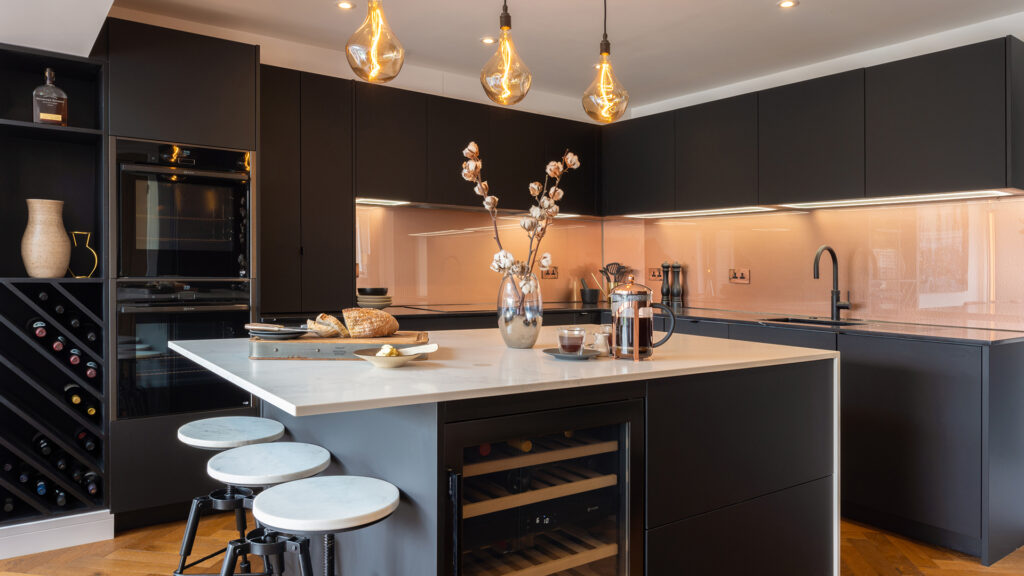 In addition to the right colour schemes, you can also play with different combinations of materials. As such, you can design a black kitchen with a high-end feel and undeniable level of elegance. When it comes to black kitchens, black and wood kitchens offer unlimited potential. This is clearly one of the most on-trend designs at the moment. Wood is a noble material that softens the black and brings a feeling of natural warmth. The contrast between old and new opens up fresh design possibilities for family kitchens without losing any of their charm. Small tip for open spaces: mark out the kitchen area with concrete floor tiles.
Another way to mix up the materials is to add a central feature in a different material. Feel free to use our expertise to design a functional, practical and stylish kitchen with an island. A stainless steel island will add a raw and industrial touch to the kitchen, while an imitation marble worktop on a central island will create a spectacular effect that screams pure sophistication.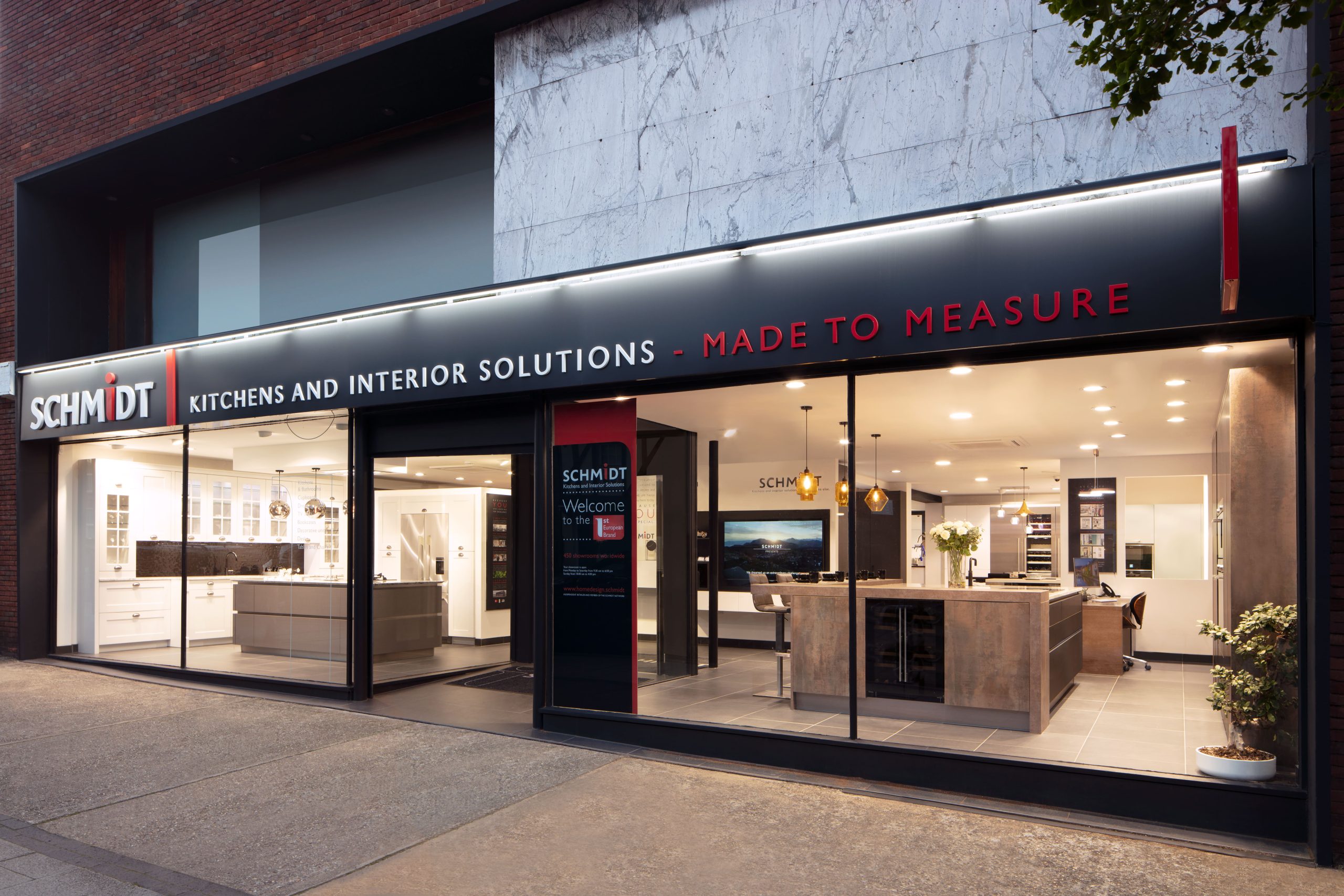 Schmidt showroom
Experience the beauty and functionality of our kitchens & fitted furniture first-hand at one of our Schmidt showrooms.

The Schmidt experience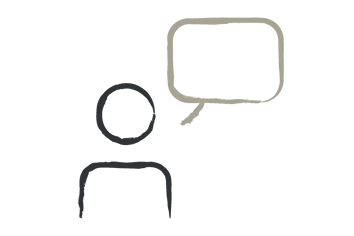 Single point of contact
A dedicated designer that knows your project inside out, will manage everything.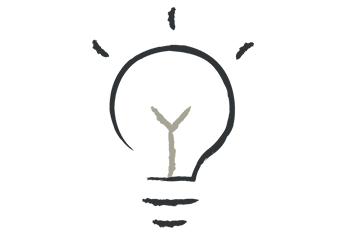 Personalised advice
We'll work closely with you to unlock the hidden potential in your home. Free quotation & VR
Your project will come to life with a free detailed quote, 3D renders and VR experience.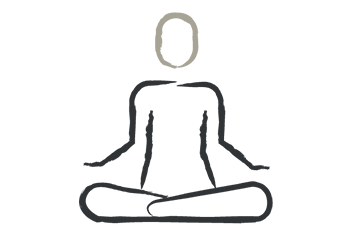 Peace of mind
We'll be with you from the initial planning to installation, and beyond.