All warranties and bespoke services by Schmidt
SCHMIDT is committed to your satisfaction
Because your project is unique, we will be here to help you every step of the way – from precision planning right through to custom installation – to guarantee you complete satisfaction. What is more, with Schmidt you benefit from reliable guarantees and services that form the basis of a long-lasting relationship, built on trust and confidence.
From advice till delivery and on to after-sales services, you benefit from total peace of mind, from the moment you choose Schmidt. Professional advice, ongoing support, affordable prices, services and guarantees. With Schmidt, you benefit from all these advantages. They're free, they're for everyone and they're designed to last.

A single contact point
From the design to the commissioning of your kitchen, bathroom or interior solutions.

A free, detailed estimate of your project
Including the taking of measurements at your home (if required).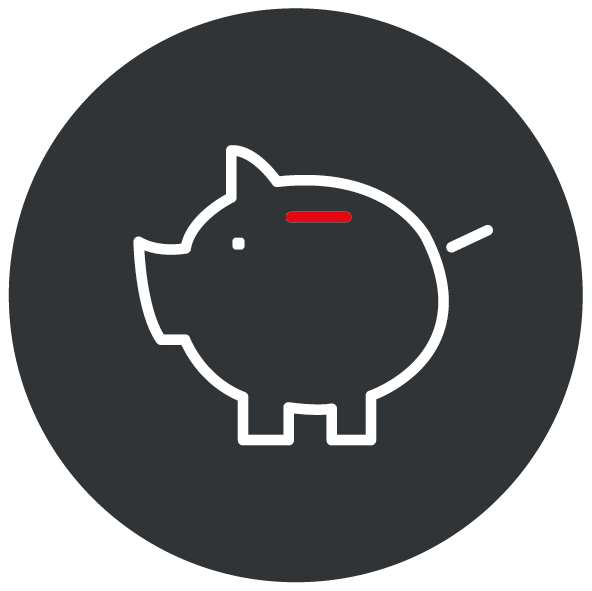 Transparent pricing
Every element of the contract detailed.

Up to 5 years warranty
For appliances: parts and labour.

Free 10-years warranty
For furnitures: parts, labour and travel.

Free 25-year warranty
For drawers, pull-out elements and hinges.

Guaranteed delivery and complete installation
Conditions & restrictions *

Guaranteed cleanliness
Removal of packaging material and cleaning of your kitchen.

Satisfaction
Measured by a survey.
* Guarantee of delivery and completion of the installation by the brand in the event of failure of your schmidt showroom (conditions on 01/01/2023 for the uk) – these conditions do not apply to professionals
When you ("you" meaning the consumer) buy in a Schmidt showroom, you benefit from the guarantee of completion of your order thanks to the strength of the Schmidt network.
The Schmidt brand is committed to finding you a solution adapted to your situation in the event of failure ("failure" meaning compulsory liquidation) of your Schmidt showroom in compliance with the legislation in force.
Your deposit of up to 30% is preserved upon presentation of proof. This means that the Schmidt brand undertakes to complete the work at the price conditions originally agreed with the Schmidt showroom, less the deposit (up to a limit of 30%).
The Schmidt guarantee is excluded:
in the event of fraud by one of the parties
in case of funding, if there is non-compliance with the process for releasing funds by the bank.
In any case, the SCHMIDT guarantee is limited to the delivery and installation of the goods, to the exclusion of any other compensation / indemnity of any kind.
These guarantee conditions are subject to change at any time. Any changes are only effective for future sales from the date of application of the new conditions.