Special features & solutions
Take a closer look at all the elements, accessories, and unique features available for your kitchen project. 
Our selection includes built-in lighting, smart storage options with deeper drawers, and chic sinks and taps, among other items to complement your dream kitchen.
Start with four simple steps:
STEP 01 – Choose your kitchen style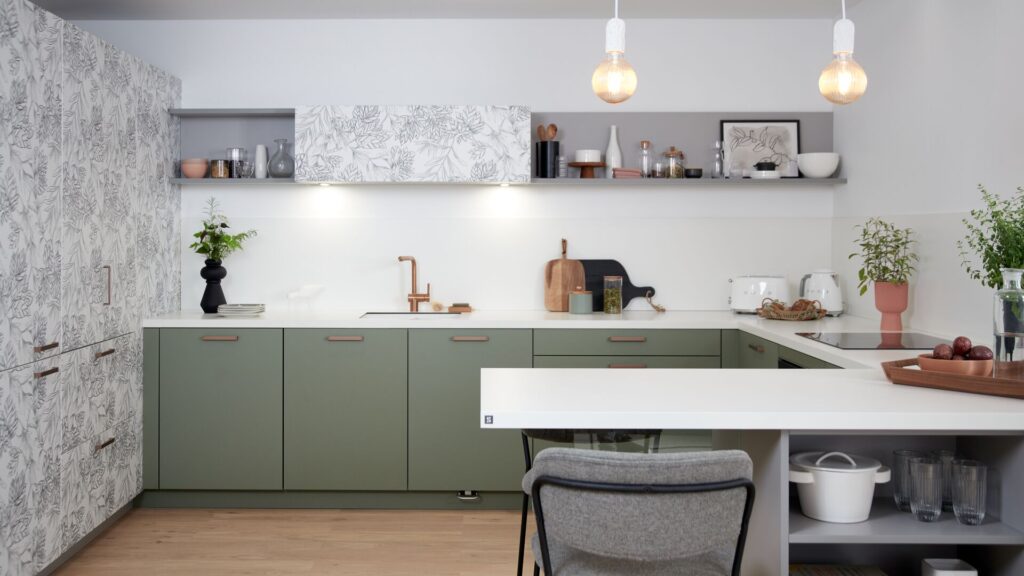 Front panels, finishes and colours
No matter the style you are going for, colour is a vital element in your kitchen to set the tone of your design. Mix and match different colours for your front panels and carcasses with our variety of finishes, colours, and print options.
The possibilities are infinite. Express your personality with your thoughtful design.
Worktop and splashbacks
All of Schmidt's exclusive worktops are selected for their high quality, and every material has its unique properties. Choose the best option to suit your family's needs around the cooking area. From marble, laminate worktop, granite to solid wood and more – we have all the options for you.
Don't forget the splashback, which adds a distinctive finish while protecting the wall at the same time.
STEP 02 –  Include some smart storage solution
Storage units
You can optimise your available space and meet all your requirements with our selection of more than 2,000 units. Our designers will guide you towards the best solutions, some of which may come as a surprise. They are clever, practical and ideally adapted to your needs and desires.
Drawers and accessories
A fitted kitchen with drawers that are attractive, customisable, and easy to use. Our designers can propose solutions that cleverly adapt to your drawers, including interior lighting to highlight your finest cutlery. Thanks to Schmidt, every object finds a home where it is easy to reach and tidily stored. Perfect!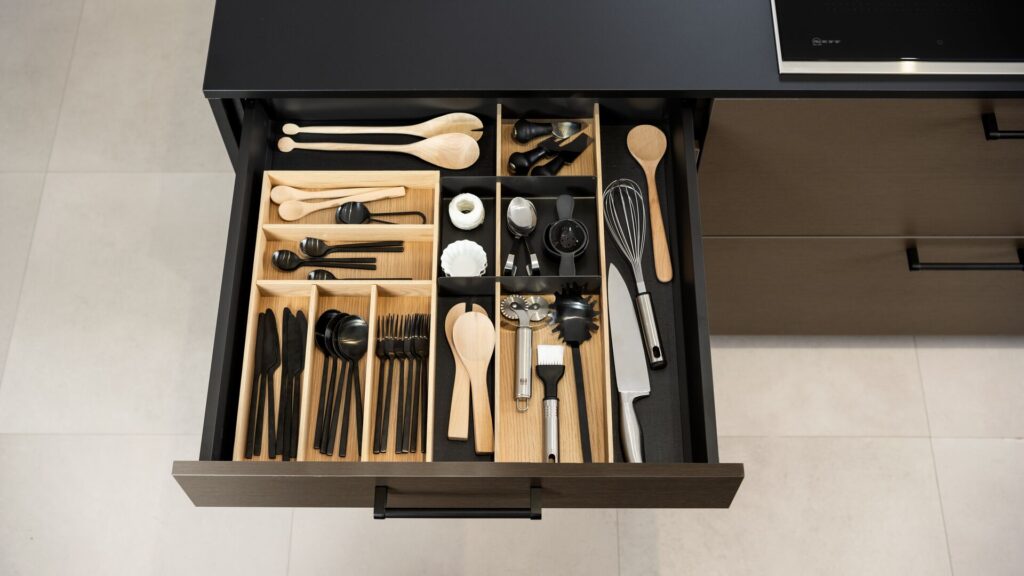 STEP 03 –  Sinks & taps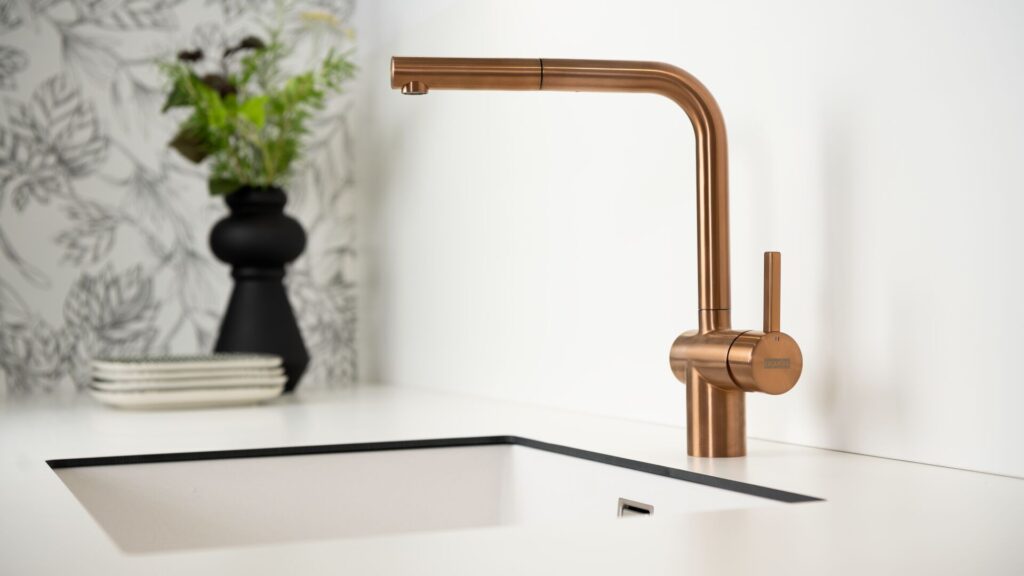 Sinks and mixer taps
You will spend a lot of time at the sink, which is at the heart of your kitchen. Choosing the right one is crucial as it must have a robust structure with a functional design. Built-in, under-mounted or flush? One large bowl, two bowls or one and a half? How about a professional designer spray mixer tap?
Schmidt selects all its products to the strictest specifications and they can be adapted to meet your needs. 
STEP 04 –  Lighting features
Lighting solutions
Remember to appreciate the power of lighting when operating & hosting friends & family around your kitchen. In a kitchen, correct lighting is essential. It must be powerful and direct in the preparation areas and soft and warm in the living areas. Our lighting experts will suggest all the right solutions and technologies for your kitchen, from the general lighting of the room to the dining corner and even the interior of your units.
Built-in spotlights, interior lighting, LEDs and many other options. Lighting is an excellent finishing touch and creates the perfect atmosphere around your kitchen.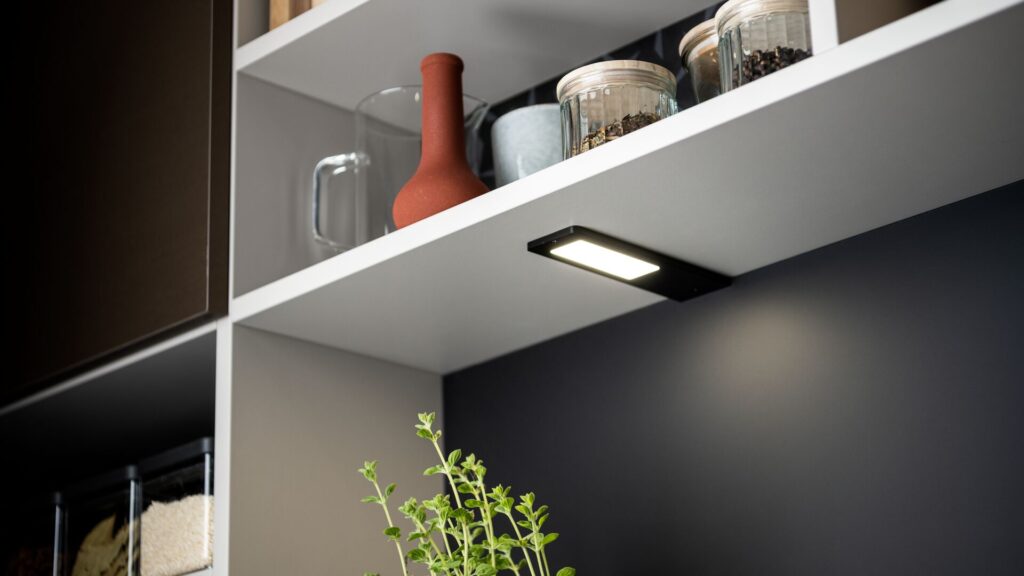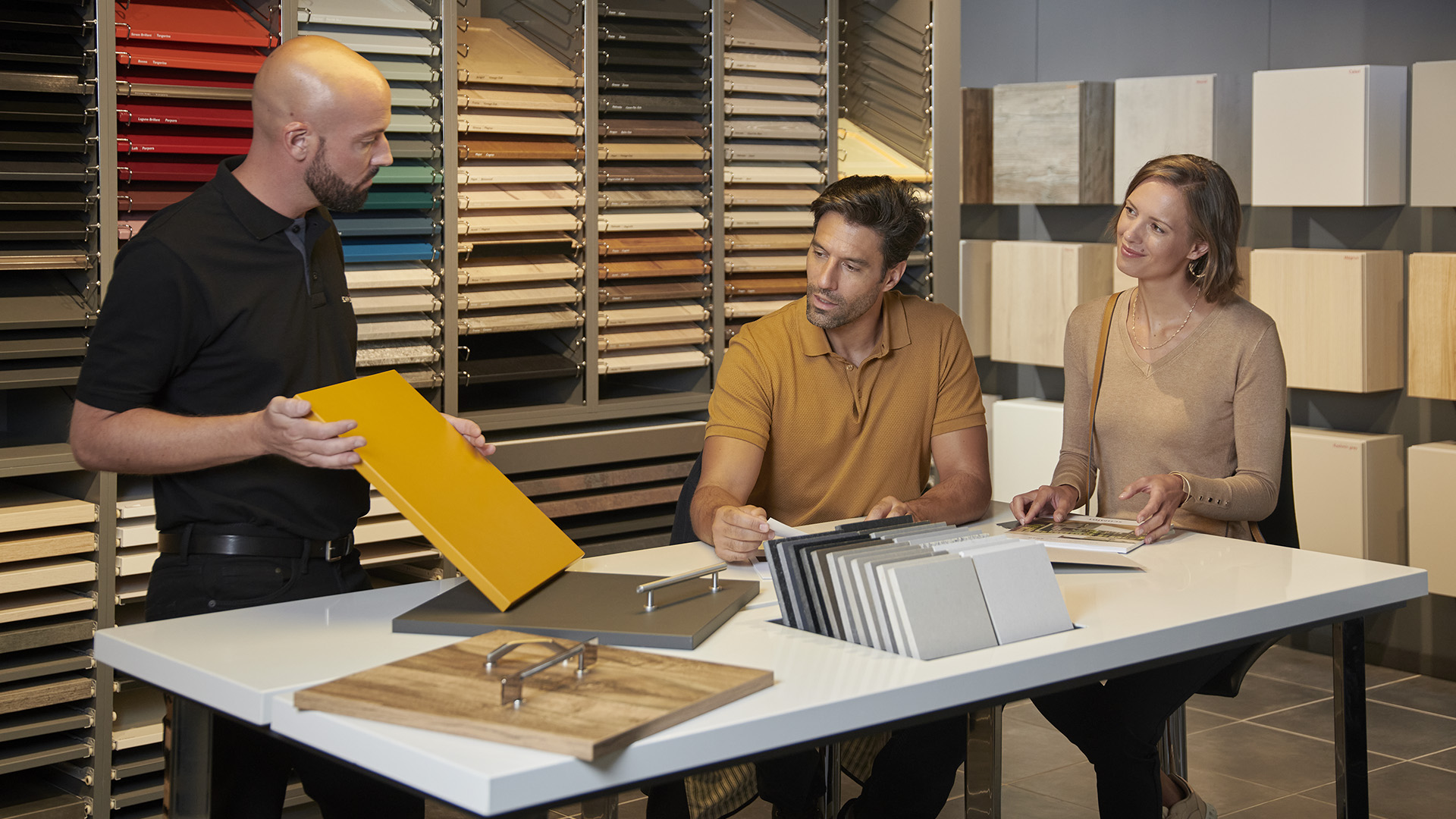 Don't hesitate to visit our showroom to find out more!
Get inspired by browsing all samples and possibilities with our designers today.