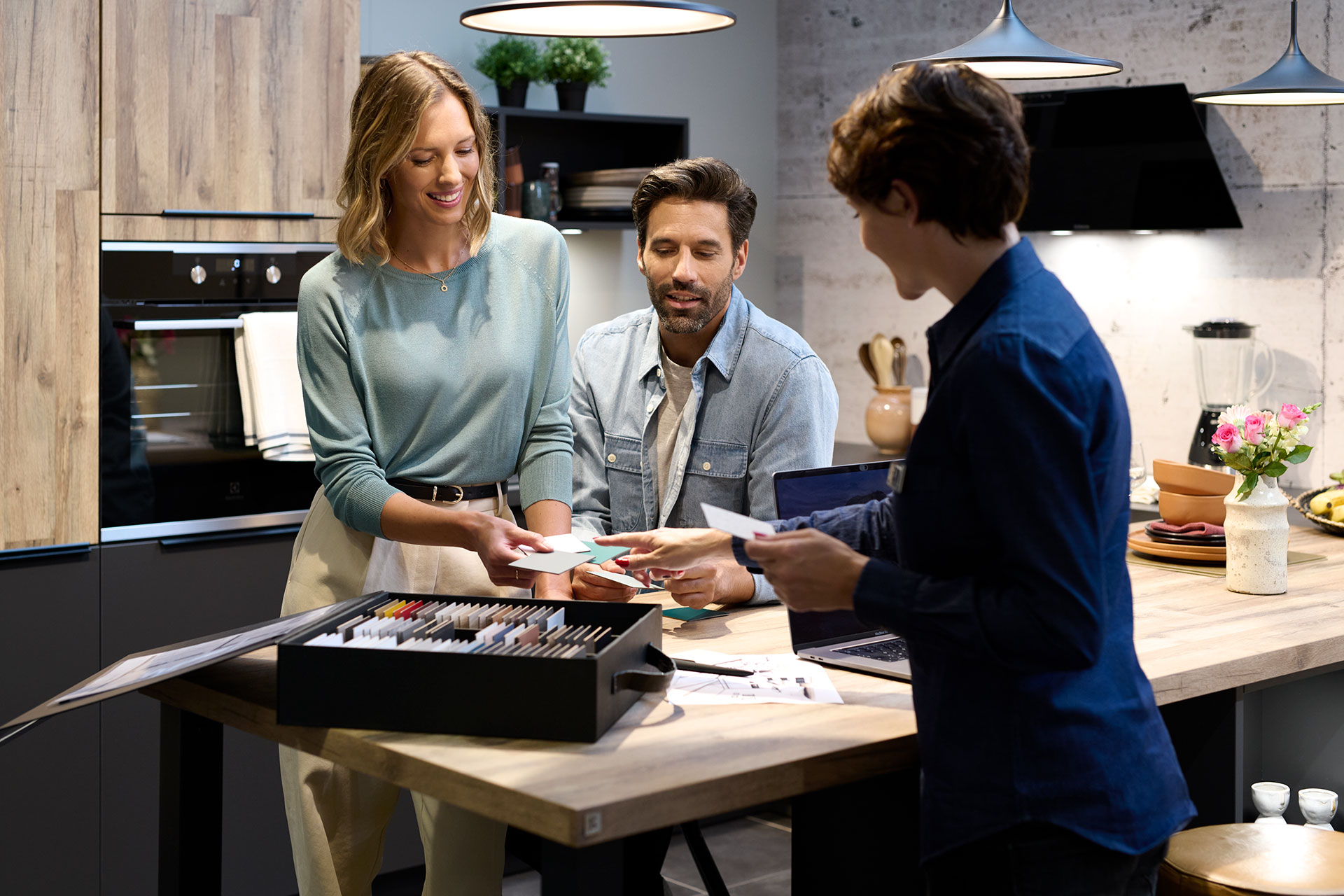 Your schmidt design process indulge in an
enjoyable kitchen journey with schmidt
We understand that investing in a kitchen is a significant decision, and at Schmidt, we are committed to making
the entire process enjoyable for you. From the moment you step into our world, we strive to create a relaxed
and welcoming atmosphere where you can explore and envision the kitchen & interior furniture solution of your
dreams. Our mission is to accompany you every step of the way, from ideation and design, throught, planning
and stages to the flawless installation, ensuring your ultimate satisfaction.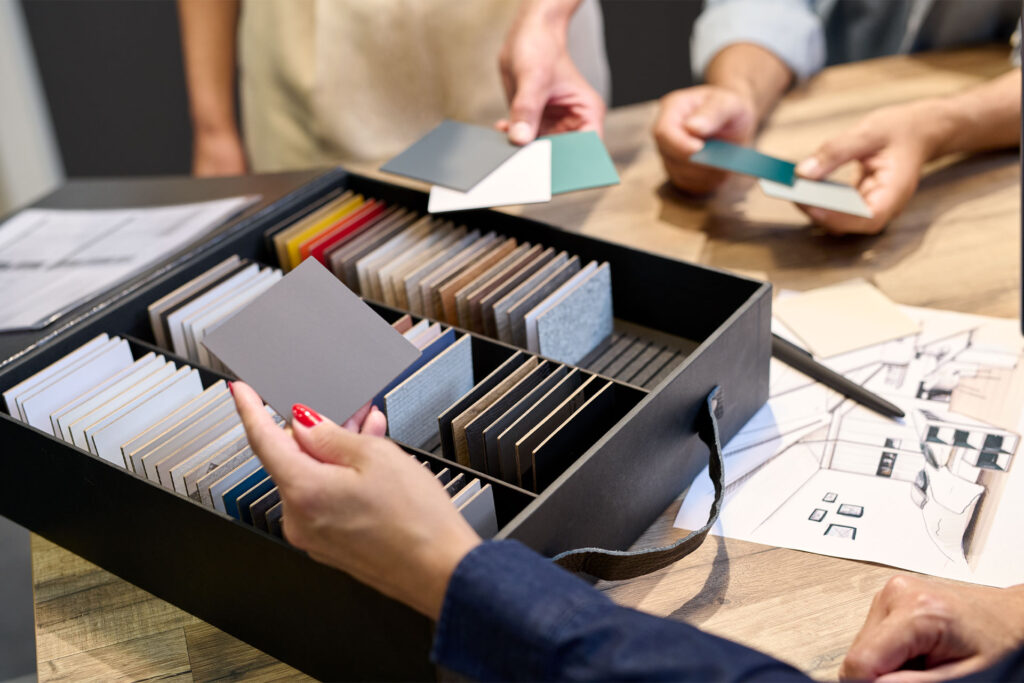 A personalised design experience: your project, one dedicated designer
When you're ready to embark on your home transformation, we invite you to join us for a one-on-one design consultation. Sit back and relax as we delve into the details of your space, all while enjoying a comforting cup of coffee. This intimate setting allows us to truly understand your needs, preferences, and aspirations. We genuinely want to get to know you, discuss and challenge your ideas. Our Consultative approach creates a collaborative environment where your input is valued and celebrated.
Uncompromising attention to detail
At Schmidt, we take pride in our meticulousness, leaving no stone unturned when addressing every technical detail. Our experienced team of experts ensures that your interior solution design not only meets your aesthetic desires but also fulfils your functional requirements. From the seamless integration of appliances to optimising storage solutions, we focus on every aspect to deliver a kitchen & interior furniture solution that is both beautiful, ergonomics and practical. Rest assured, our dedication to perfection ensures that every detail is noticed.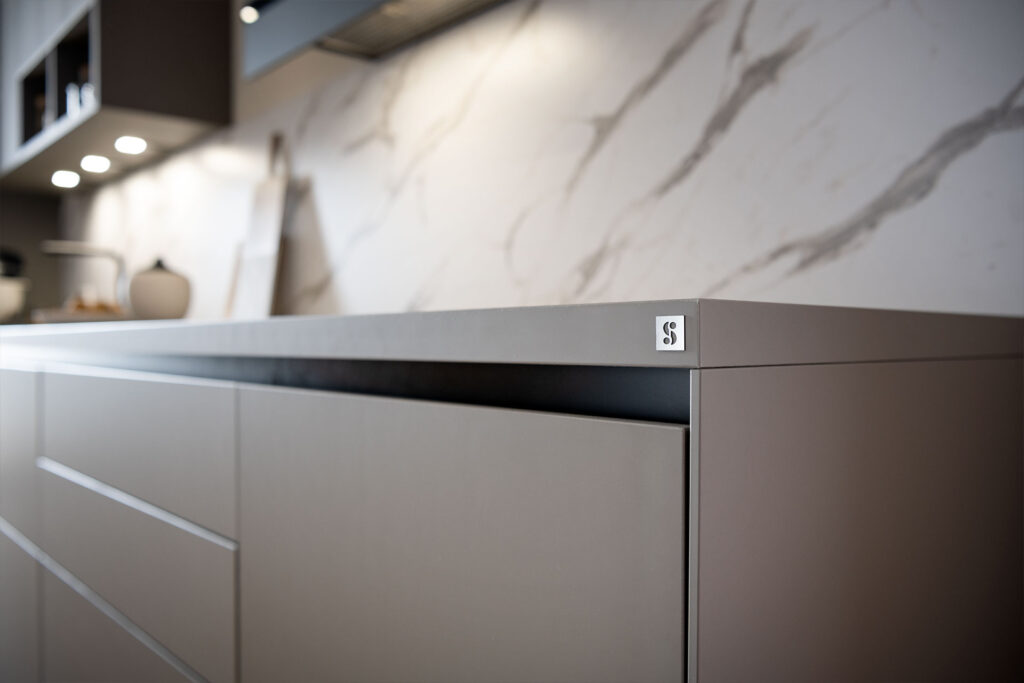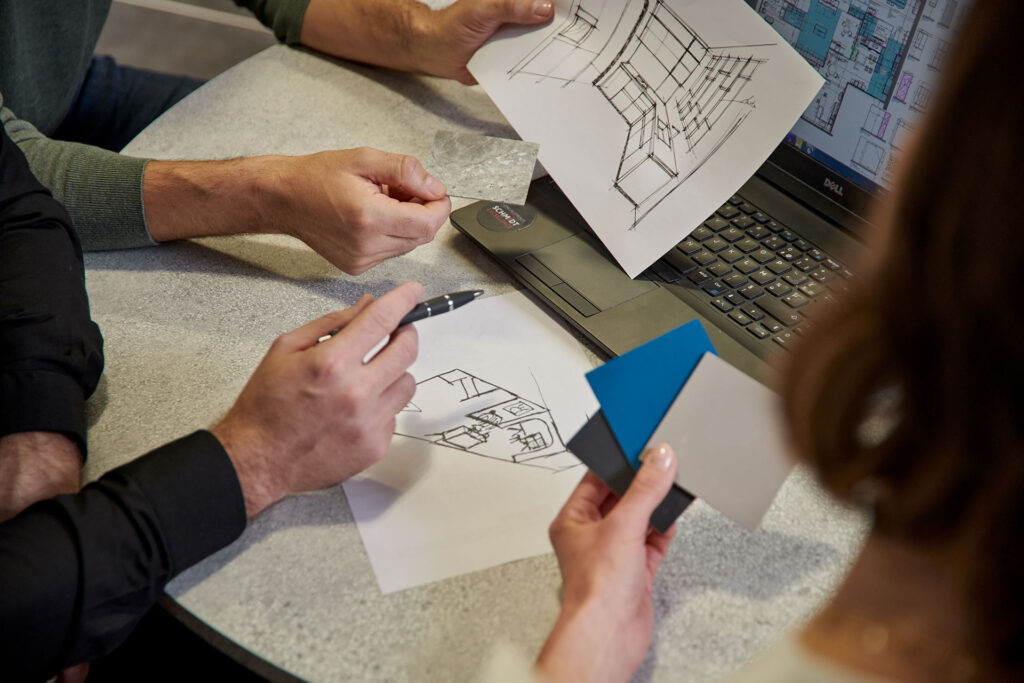 Experience the Schmidt difference 
Choosing Schmidt means choosing an enjoyable and stress-free kitchen & interior design journey. We are passionate about transforming your space and enhancing your daily life. Let us guide you through the process, providing personalised attention, creative insights, and technical expertise. Our commitment to your satisfaction drives us to go above and beyond, ensuring that your kitchen reflects your unique style and is a space you'll cherish for years to come. 
Ready to begin?
Take the first step towards your dream project. Contact us today to schedule your one-on-one design consultation. Let's sit down, sip coffee, and explore the possibilities together. At Schmidt, we're here to make your kitchen journey an enjoyable and unforgettable experience.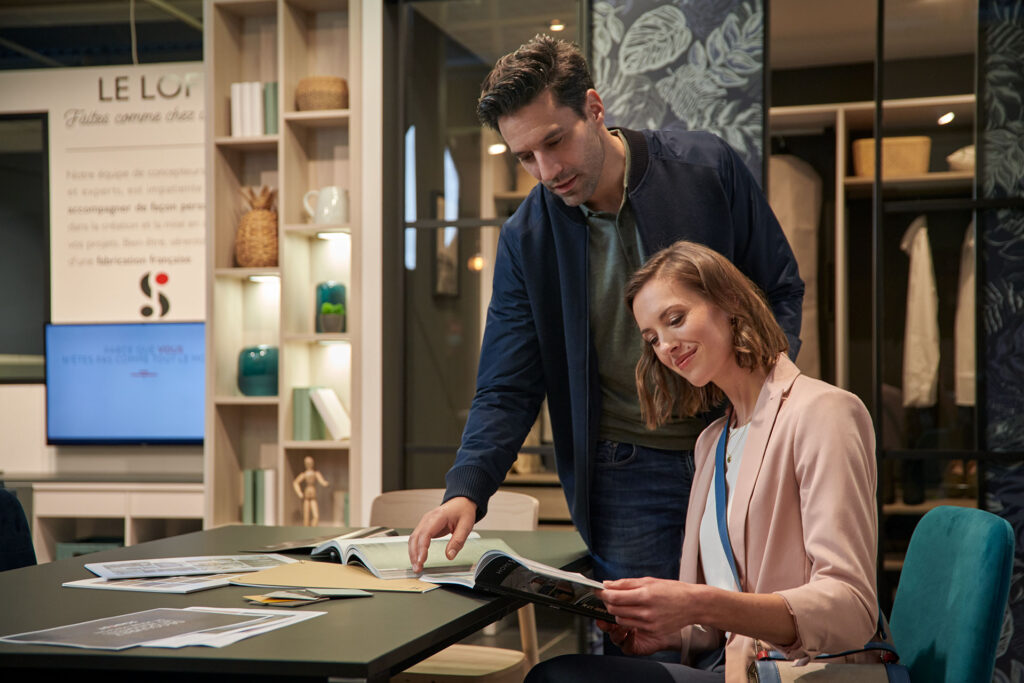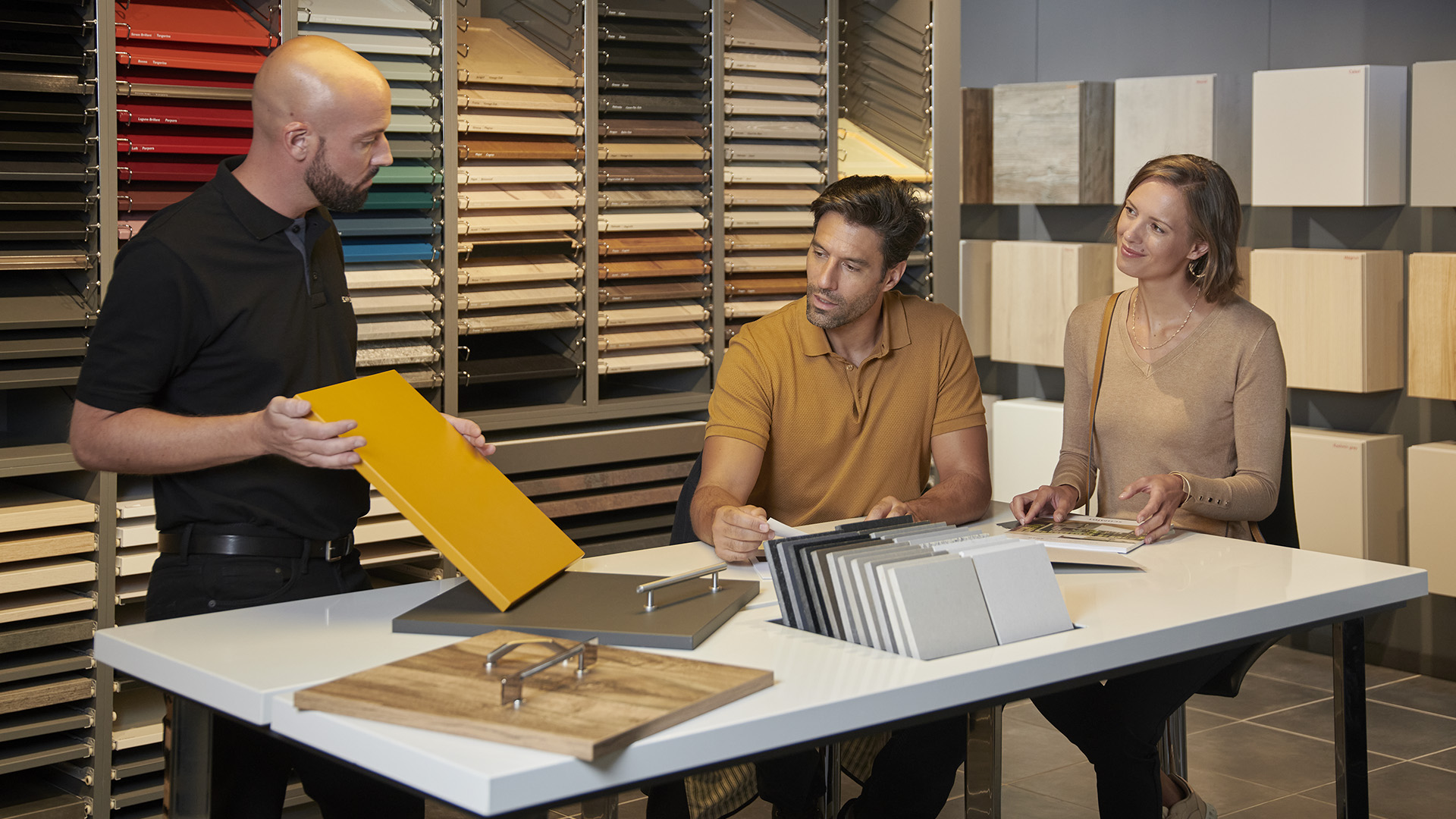 Don't hesitate to visit our showroom to find out more!
Get inspired by browsing all samples and possibilities with our designers today.

The Schmidt experience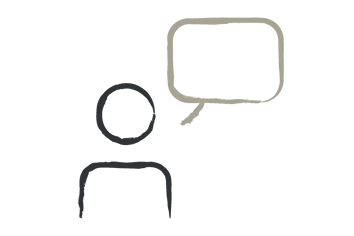 Single point of contact
A dedicated designer that knows your project inside out, will manage everything.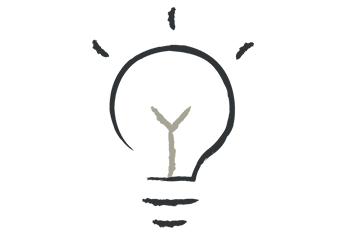 Personalised advice
We'll work closely with you to unlock the hidden potential in your home. Free quotation & VR
Your project will come to life with a free detailed quote, 3D renders and VR experience.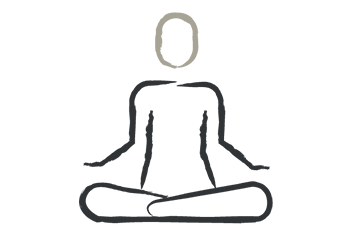 Peace of mind
We'll be with you from the initial planning to installation, and beyond.