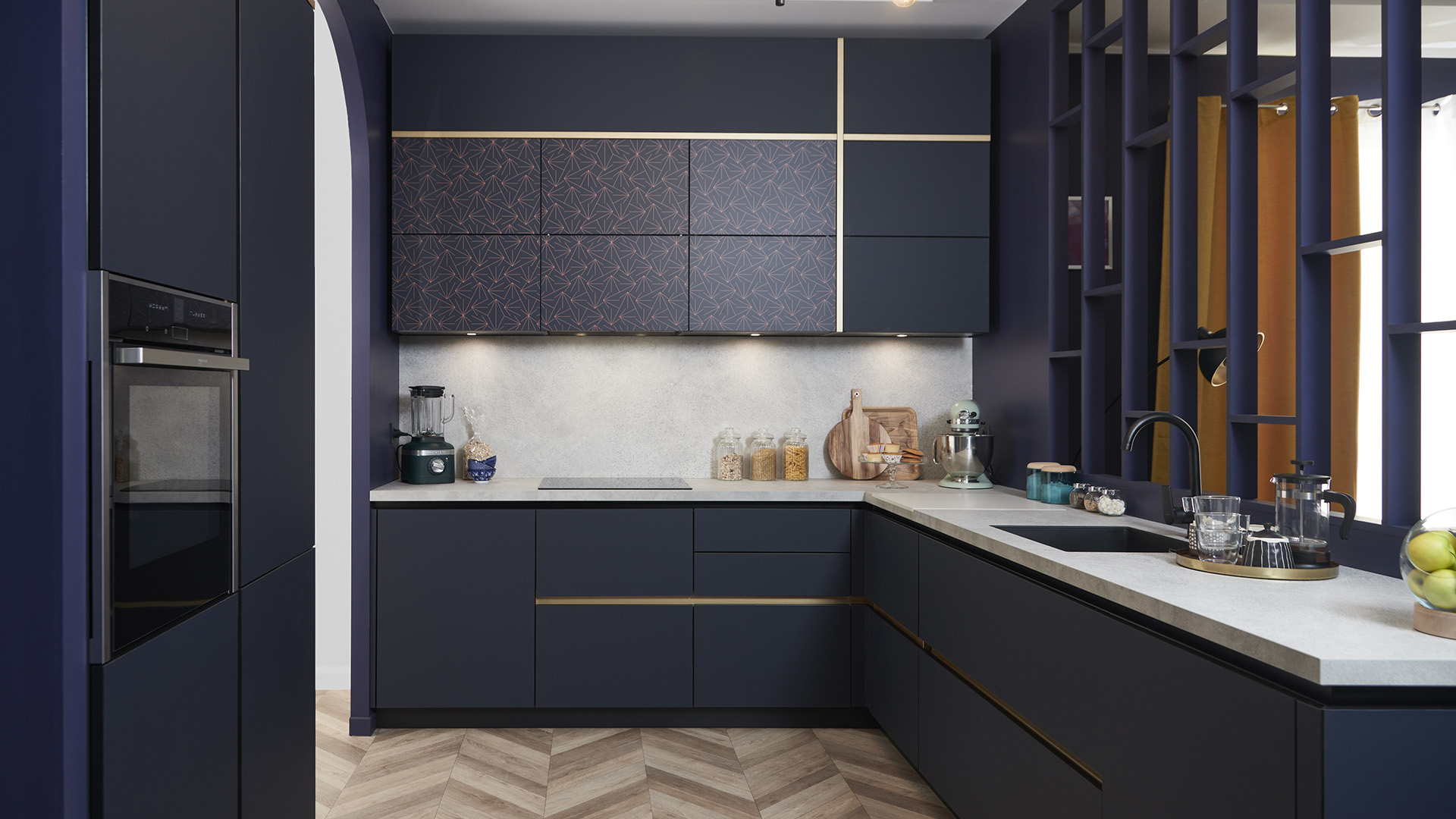 The essential L-shaped kitchen
L-shaped kitchens are probably the most widespread type of layout and a firm favourite due to their high level of adaptability. When it comes to styles and finishes, these ultra-functional kitchens can satisfy your every desire for a truly personalised contemporary interior. Although their list of advantages is endless, there are countless combinations for making best use of the available space with every type of layout. Are you thinking about fitting an L-shaped fitted kitchen? Let our team of experts guide you through the process.​
Key advantages of an L-shaped kitchen
As its name suggests, an L-shaped kitchen or "corner kitchen" is fitted along two adjacent walls to form an angle or L-shape. As such, the units and appliances can be arranged in a straight line. This design considerably improves circulation and is suited to both large rooms and small surface areas. Its major advantage is that it frees up space, especially in the centre, which you can use to create a real dining area. This will transform your kitchen into an inviting social area where your family will love spending time together.​
This type of organisation saves space and provides a larger worktop surface area, meaning that you have ample room for comfortably prepping and cooking tasty meals in an enjoyable environment. In addition, a modern L-shaped kitchen in light-coloured wood can be fitted in any type of room, whether closed, open, square or mid-sized. However, this layout is not recommended for narrow rooms, such as galley kitchens, since a minimum worktop return is required to ensure that you can move about the kitchen easily.
At Schmidt, we will work together in designing your L-shaped fitted kitchen. Not only will we examine the layout, but we will also draw on all our expertise to personalise what is truly an essential part of the home. You can choose your dream style, whether modern, retro, industrial or trendy Scandinavian. The only limit is your imagination! As for finishes, you are spoilt for choice when it comes to giving your kitchen units a unique look. Whereas a lacquered white design will produce a stunning effect with its high-gloss finish and designer look, different materials are also an ideal solution for bringing added depth to the kitchen, such as marble, wood and stone.​
Some ideas for designing your L-shaped kitchen​
Whether your kitchen area is compact or vast, you should pay special attention to how the corner area is used to avoid wasting any precious space. Fortunately, there are several ways to make effective use of the corner. For example, you could fit the hob or sink in the corner to create a longer worktop. The angle can also be transformed into a cleverly designed storage space with incredibly practical rotating trays or carousel units. Another alternative for your L-shaped kitchen is to fit plug sockets in the corner, which is ideal for all your small appliances, like a kettle or coffee machine.​
If you are still wondering how to arrange and fit out your L-shaped kitchen, we have plenty more options available for making it even more appealing and ergonomic. An L-shaped layout is perfect for a designer kitchen with a central island (preferably an open plan kitchen). Ideally, the island can be fitted with a sink or hob for easier movement within the kitchen. It also provides considerable extra storage space for utensils and small appliances. You can also succumb to the temptation of a practical and appealing kitchen with a bar.
As you will have guessed, an L-shaped kitchen is capable of satisfying every need and suiting every budget. As an added bonus, it can be fitted in all types of room layout. Ideally with an open plan design, the kitchen should blend seamlessly with the lounge to create a harmonious interior. It can mark out the different spaces without losing the open feel. In case of a closed kitchen, there is no need to knock down the walls! Simply install a partition window. Not only will it let extra light flow into your kitchen, but it will also bring an undeniably modern touch.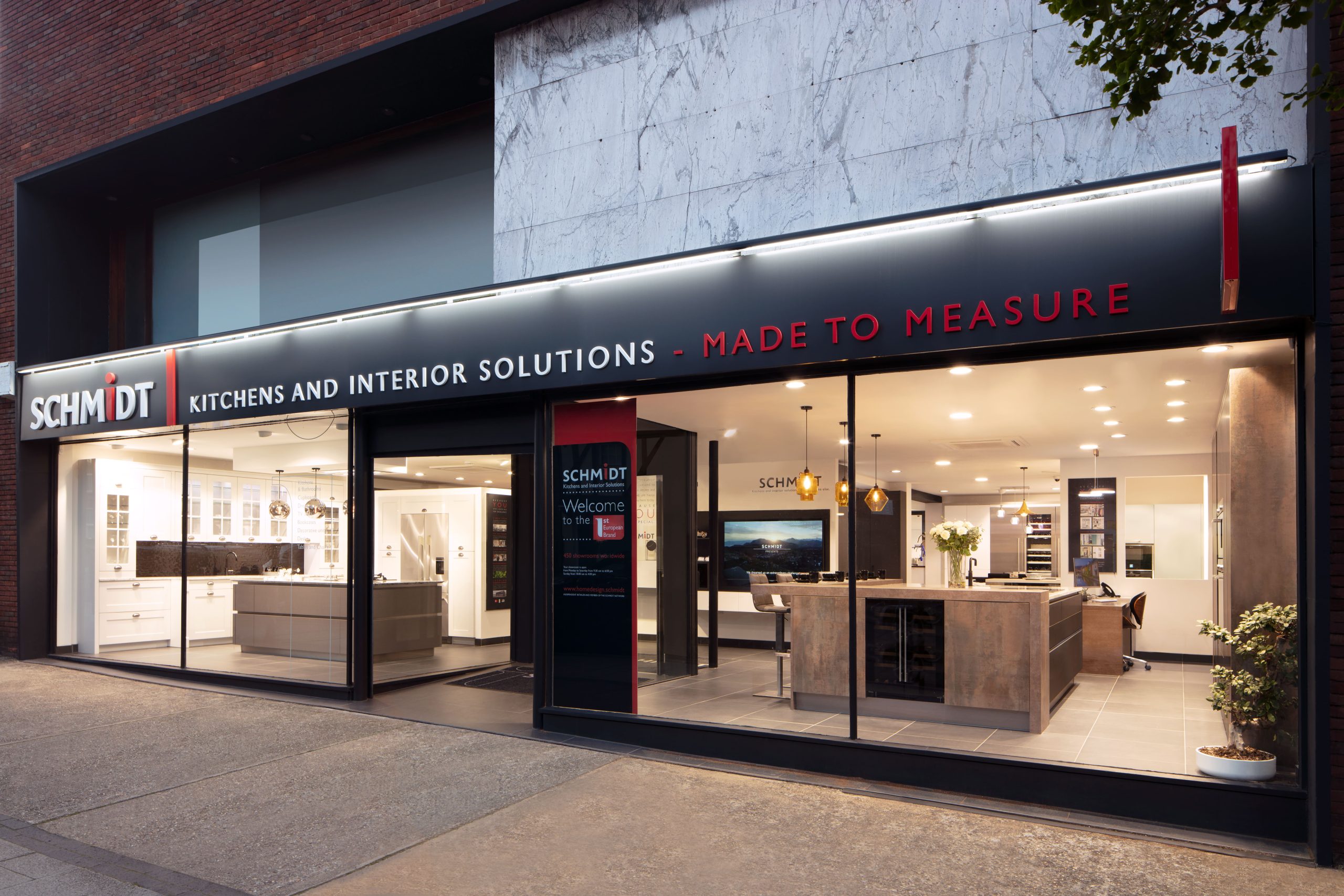 Schmidt showroom
Experience the beauty and functionality of our kitchens & fitted furniture first-hand at one of our Schmidt showrooms.

The Schmidt experience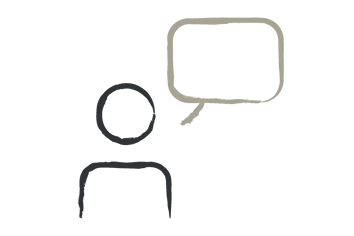 Single point of contact
A dedicated designer that knows your project inside out, will manage everything.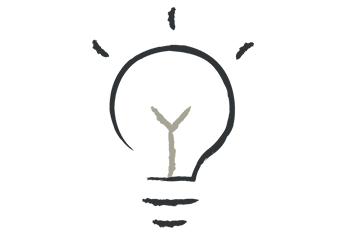 Personalised advice
We'll work closely with you to unlock the hidden potential in your home. Free quotation & VR
Your project will come to life with a free detailed quote, 3D renders and VR experience.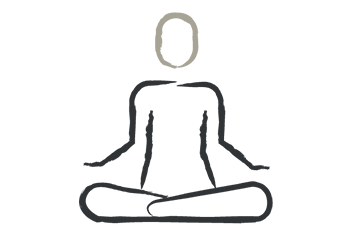 Peace of mind
We'll be with you from the initial planning to installation, and beyond.