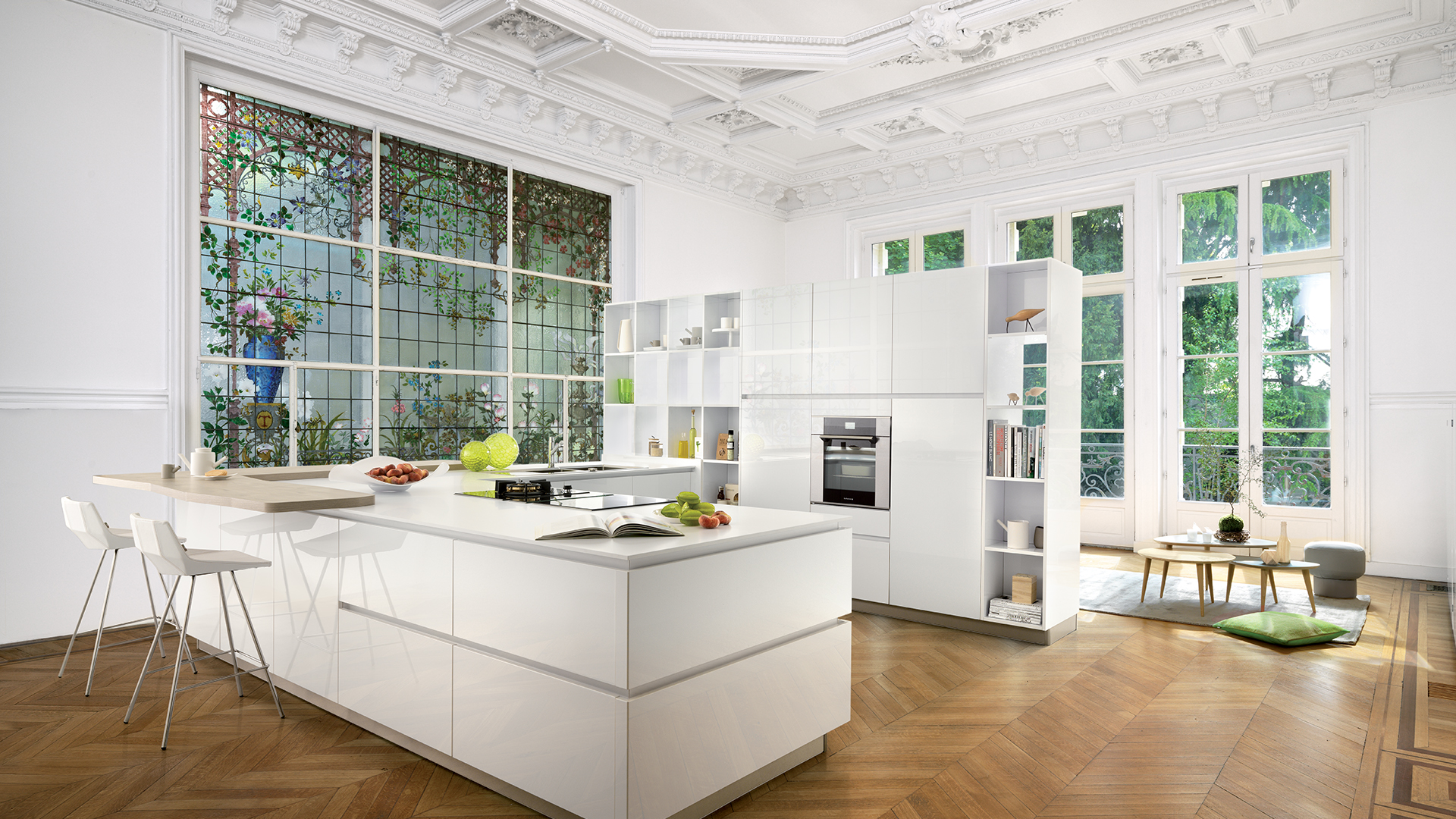 White kitchens: a true classic
White, the ultimate bright colour, is the key to a truly sublime kitchen. There are several reasons for choosing a white kitchen.
If you fail to fall in love with its classic and timeless look, you will still adore the countless options available from Schmidt. You will soon realise that a white kitchen is a must-have.
With its extensive range of styles, infinite finishes and endless combinations, white is the key to the most extravagant designs without any fear of committing an interior design faux pas. ​
Why choose a white kitchen?
Aside from its natural elegance and its inherently soothing atmosphere, a white kitchen boasts many other practical advantages. First of all, it is the perfect alternative for creating a larger space. White captures the light and immediately gives the illusion of a much more spacious room. It is especially suited to corridor, narrow and galley kitchens. White acts as a magnet for light and creates both a calming and refreshing mood throughout the room, which seems a lot more spacious. ​
When thinking about your future bespoke kitchen units, we will take a look together at the finishes best suited to your needs and your daily lifestyle. For example, a white lacquered kitchen will create a stunning effect with its clean and ultra-contemporary feel. Worried about its cold appearance? Simply add some accessories, such as wooden elements or vintage bronze handles, to create an inviting and cosy kitchen. Matt white is a must-have for followers of the latest fashions. It will give your light kitchen an unrivalled look while highlighting your beautiful work surfaces. ​
A white fitted kitchen that matches everything
Even though a white kitchen is a must-have for a totally monochrome look, you can still combine it with other colours and prestige materials. For instance, a white and wood kitchen is undoubtedly one of the most popular choices at the moment. The immaculate white is paired with a warm, noble material. The blend of modernity and nature prevents the kitchen from looking too designer-like. The wood can either be left in its natural state or stained white for a more harmonious effect in the room. Far from being rustic, this combination instantly brings character to the kitchen. Other materials are perfectly suited to mixing and matching, which helps enhance your kitchen's style, including stainless steel, waxed concrete, imitation marble and copper. Originality goes hand in hand with a white kitchen, so have fun!​
To perk up a white kitchen, there is nothing like painting the walls. You are spoilt for choice with pastel colours, flashy colours and high-impact tones, including black and grey. Black actually brings out the white with its deep intensity and can be used to surround units to make them stand out for a perfectly balanced look. Another alternative for livening up the kitchen is wallpaper. A wide variety of wallpaper is currently available on the market, and humidity-resistant versions are specifically designed for rooms such as the kitchen.
A contemporary white kitchen can easily be decorated to become a feel-good room. Items can be dotted around to reinforce its current look, like a wall clock or photo frames. Green plants are essential for creating a relaxing atmosphere, while also adding a splash of colour to your kitchen. To give the kitchen even more practicality for everyday life, feel free to add a central island. A kitchen with an island is ideal for open spaces and a great solution for a comfortable worktop that can also serve as a table, occasional desk or bar. At Schmidt, we can personalise your island with the finishes that you have been dreaming of. An island can match the other kitchen units, feature another colour or go for a grooved design to bring added depth to your interior. Something to satisfy every taste!​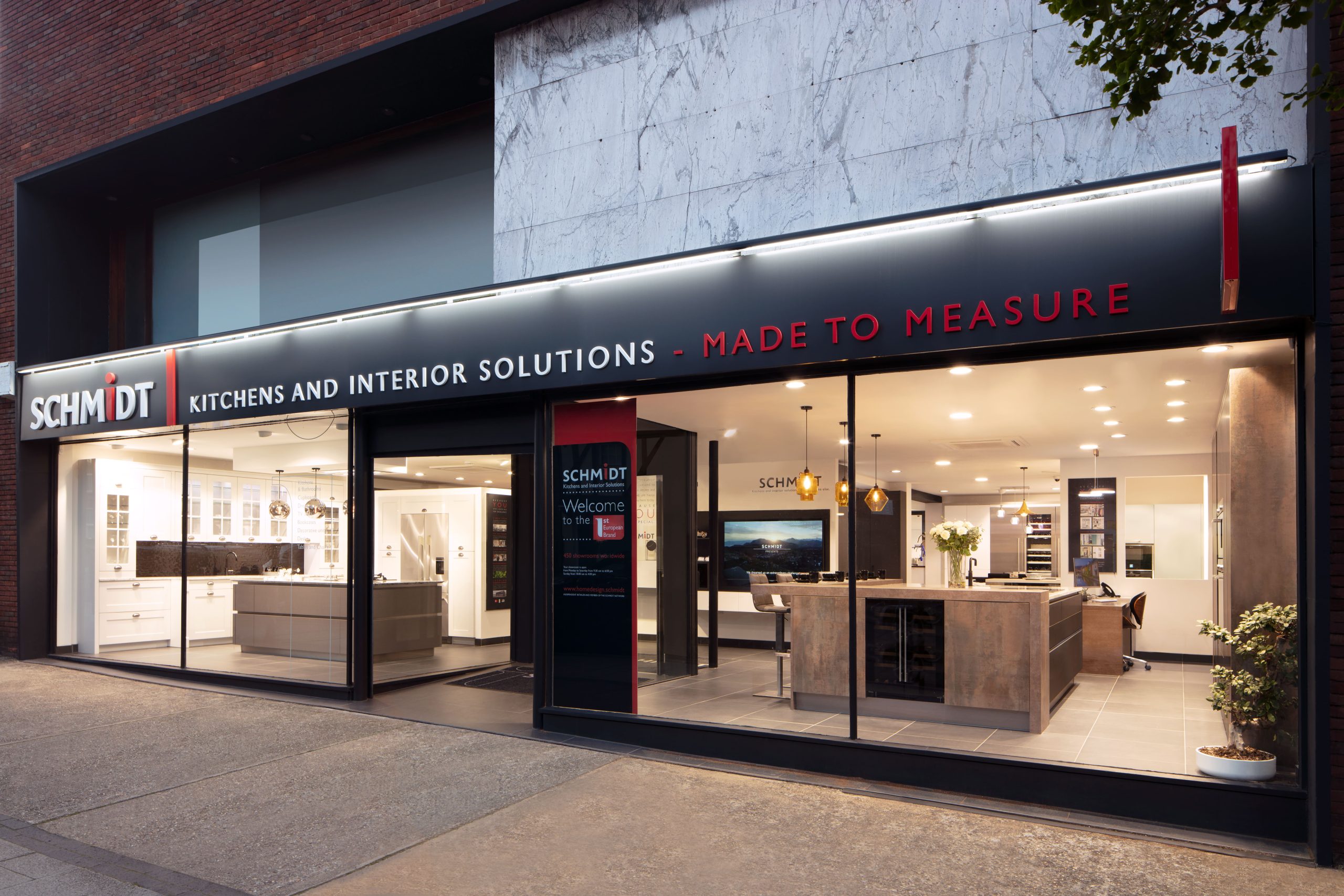 Schmidt showroom
Experience the beauty and functionality of our kitchens & fitted furniture first-hand at one of our Schmidt showrooms.

The Schmidt experience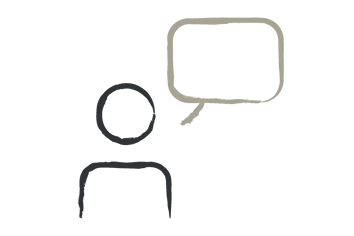 Single point of contact
A dedicated designer that knows your project inside out, will manage everything.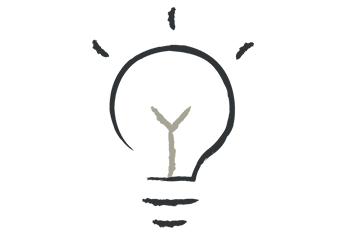 Personalised advice
We'll work closely with you to unlock the hidden potential in your home. Free quotation & VR
Your project will come to life with a free detailed quote, 3D renders and VR experience.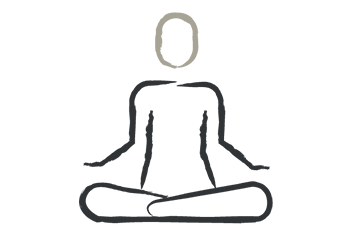 Peace of mind
We'll be with you from the initial planning to installation, and beyond.
​