Revamp Your Kitchen with Stunning Sinks and Mixer Taps
Did you know that an astonishing 60% of your kitchen time revolves around the sink?
Elevate your culinary haven by selecting the perfect sink unit, as it metamorphoses from a mere washing station to a dynamic preparation zone.
Let our Schmidt Designers guide you in crafting your dream kitchen, considering aesthetics, ergonomics, usability, and upkeep.
Choosing Your Kitchen Sink to Match Your Lifestyle
5 key tips to choose your kitchen sink according to your use?
If you have a dishwasher a simple sink can suffice, even without a drainer.
If you are a fresh produce aficionados, a second sink for washing and peeling fruits and veggies can be useful.
If you wash your dishes by hand, a double sink with a drainer is essential.
For Cookware Handling: A single, spacious sink is perfect for washing big pots.
Our generously-sized sink model is a top pick for tackling sizable dishes, particularly those not suited for the dishwasher – a customer favorite by far.

Our designers in the showroom know how to advise you by taking into account your lifestyle and the design of your fitted kitchen.
Sink Fit: Aesthetics and Practicality Combined
Inset sink
Seamlessly perched above the countertop, ideal for laminate surfaces or any other material.
Under-mount sink
Hidden beneath the countertop, best suited for granite or stone tops; a contemporary gem that's easy to maintain.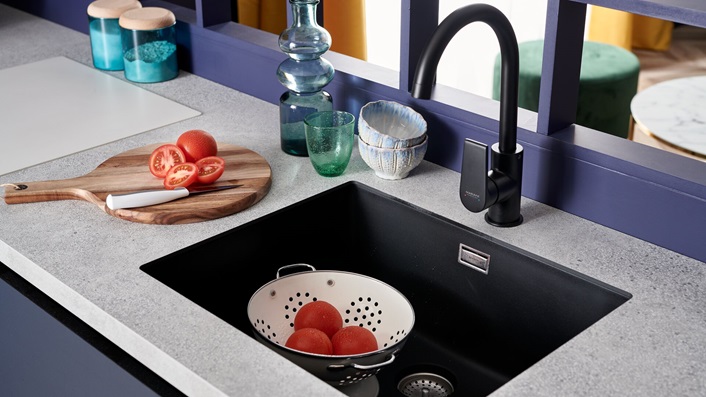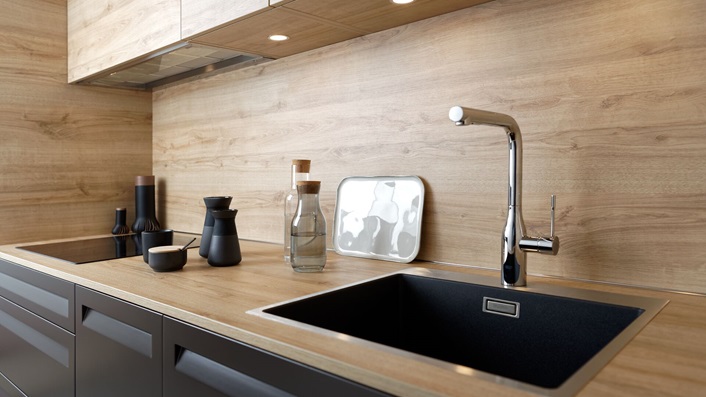 Flush-fit
Like an inset but flush with the countertop, making cleaning a breeze.
Sink Material Mastery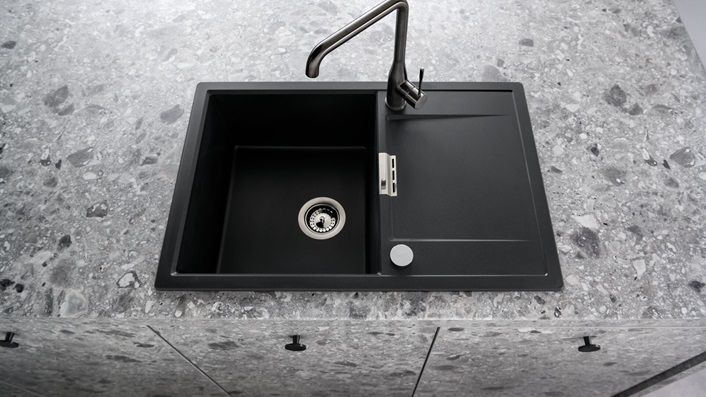 Granite sink
Marrying aesthetics and texture, these sinks, composed of 80% natural granite and 20% acrylic resin, sport a robust surface with various hues.
Stainless steel sink
Timeless and versatile, these sinks are heat and acid-resistant, shock-absorbent, hygienic, and eco-friendly. Our showroom designers will expertly match your lifestyle and kitchen design, ensuring a harmonious marriage of form and function.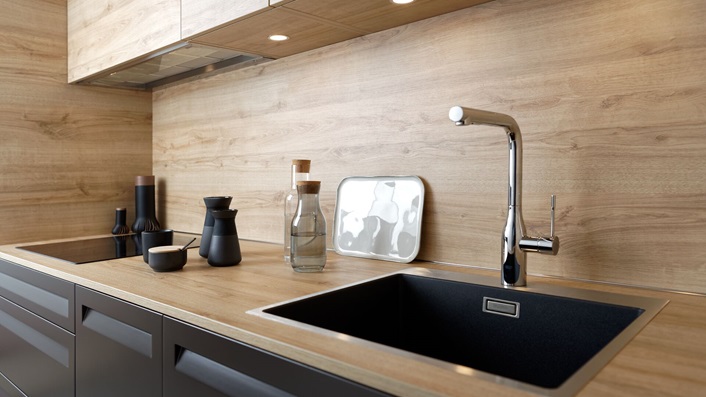 Ceramic sink
Emanate warmth, boasting fluid lines and enamel elegance. Resistant to damage, stains, and temperature fluctuations – a long-lasting companion.
Automatic or manual waste ?
Automatic Waste: Seamlessly control sink drainage without getting your hands wet. Manual Pop-Up Waste: A budget-friendly option, while automatic pop-up offers added convenience. Explore further enhancements like chopping boards that extend workspace or built-in soap dispensers for added practicality.
Mastering Mixer Taps for Ultimate Elegance and Efficiency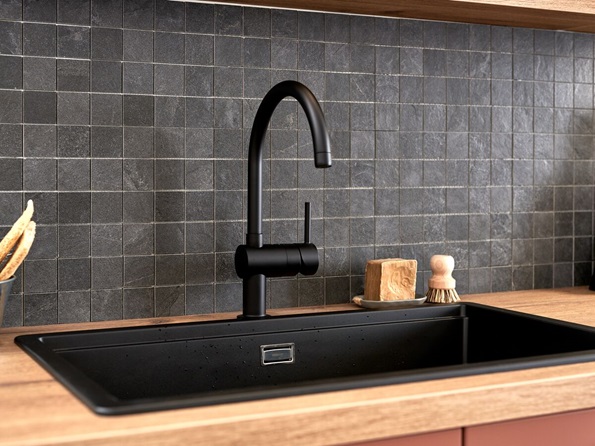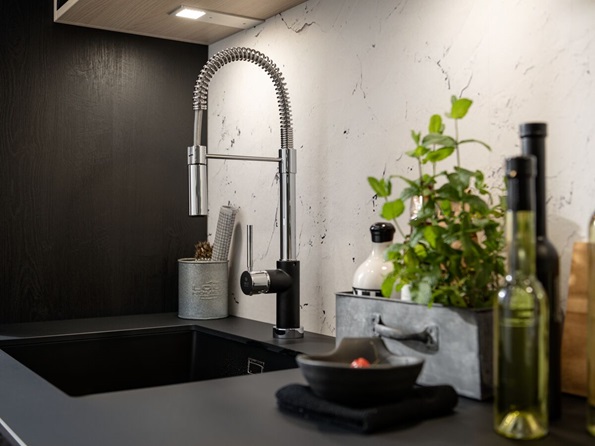 Your kitchen's heart lies in its taps, used ceaselessly. Achieve harmony by pairing your sink with the perfect tap, selecting from chrome, satin, colored, or timeless finishes.
Our extensive collection features top brands, ensuring quality, longevity, and aesthetics. Our favorite? The pull-out spray attachment, an invaluable tool for filling containers outside the sink and effortless sink drainer cleaning.
Eco-Friendly and Energy-Efficient
Make a splash in sustainability with water-saving cartridge-equipped mixer taps, conserving water and energy without compromising performance.
Discover Our Exclusive Schmidt Mixer Taps
From tall to small, chrome to stainless steel, over 40 exclusive mixer tap models cater to your preferences and needs.
Swan Neck Mixer Tap
Gracefully curved, adds elegance to your space.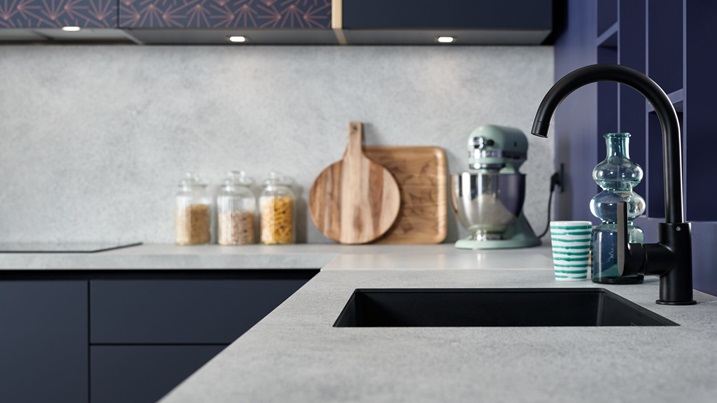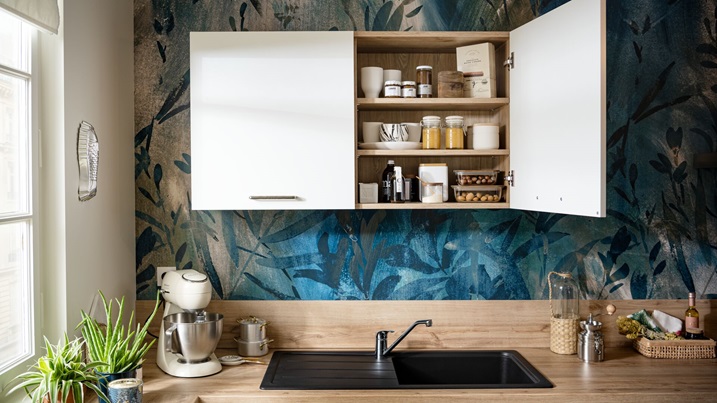 Top Lever Mixer Tap
Chic chrome design, conserving water while offering style.
Small Mixer Tap
Energy-efficient dual-tone spray mixer tap, reducing hot water usage.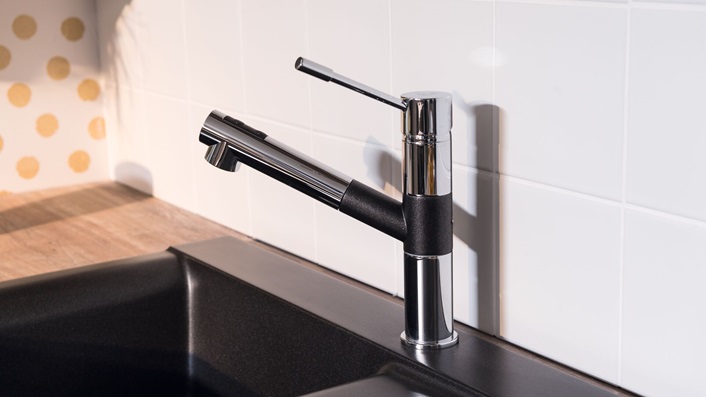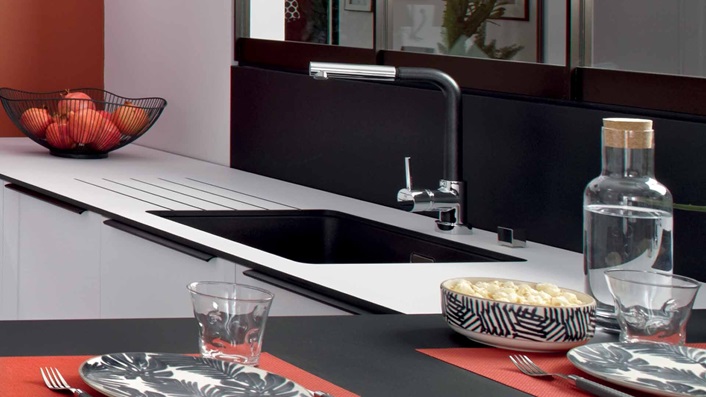 Pull-Out Spray Head Mixer Tap
Inspired by industrial kitchens, simplifying cleaning even in shallow sinks.