Welcome to Schmidt Bristol
Welcome to Schmidt Bristol! Our extensive experience, cutting-edge technology, and affordable luxury offerings make us the go-to choice for bespoke kitchen and interior design solutions.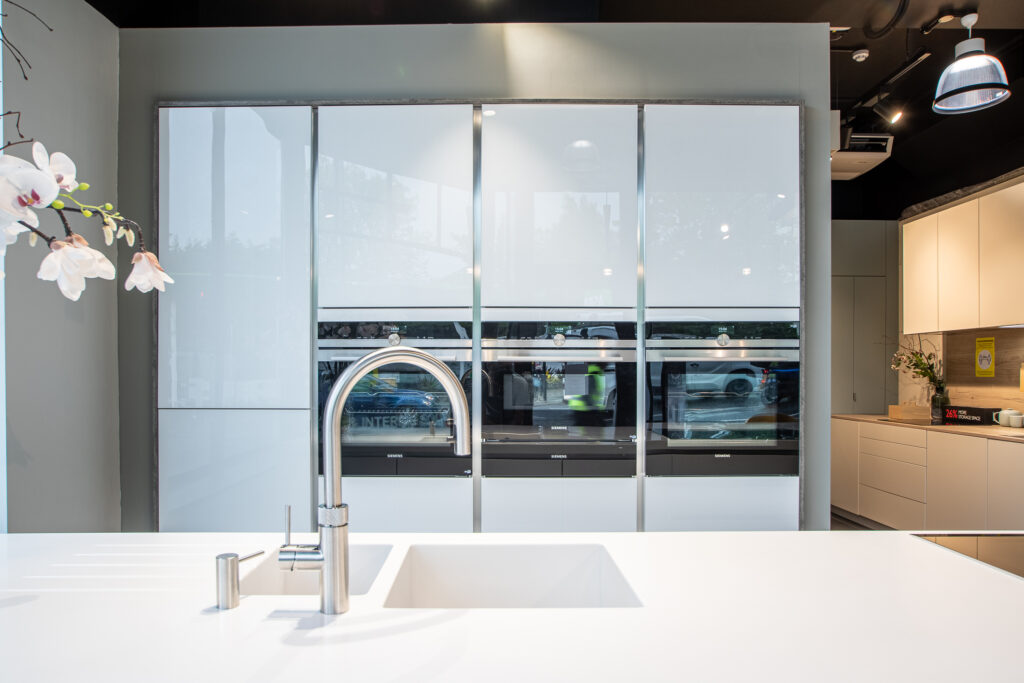 ---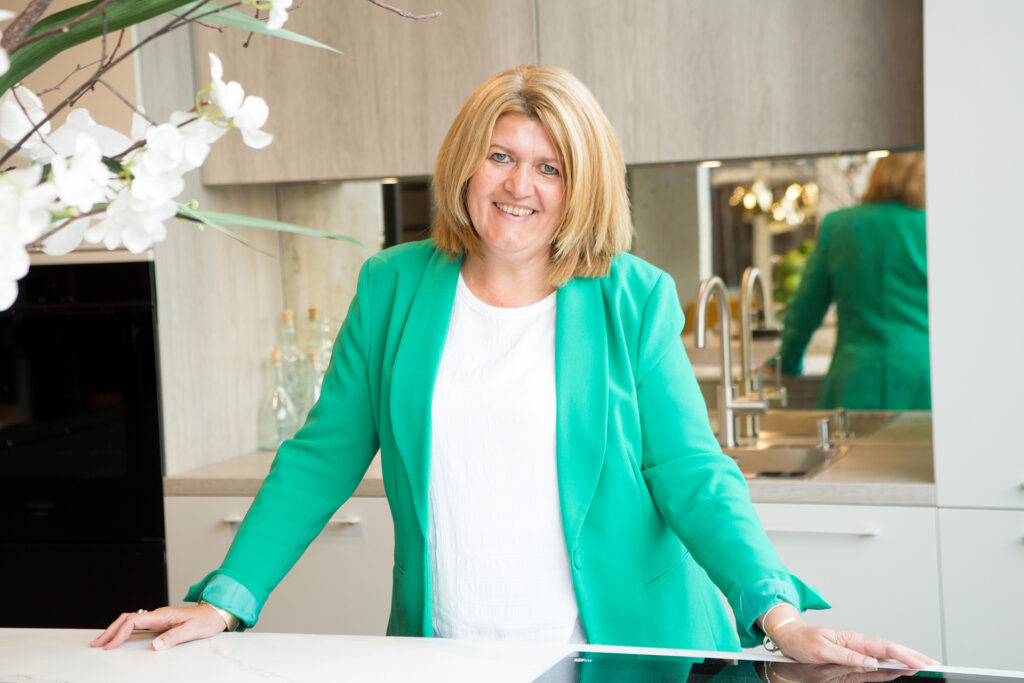 Marielle Medaets
Owner & Manager of Schmidt Bristol
"If you have a vision of a kitchen wonderland or custom-designed home furniture that transforms your private space into a paradise, our talented team of designers is here to make it a reality, regardless of your budget."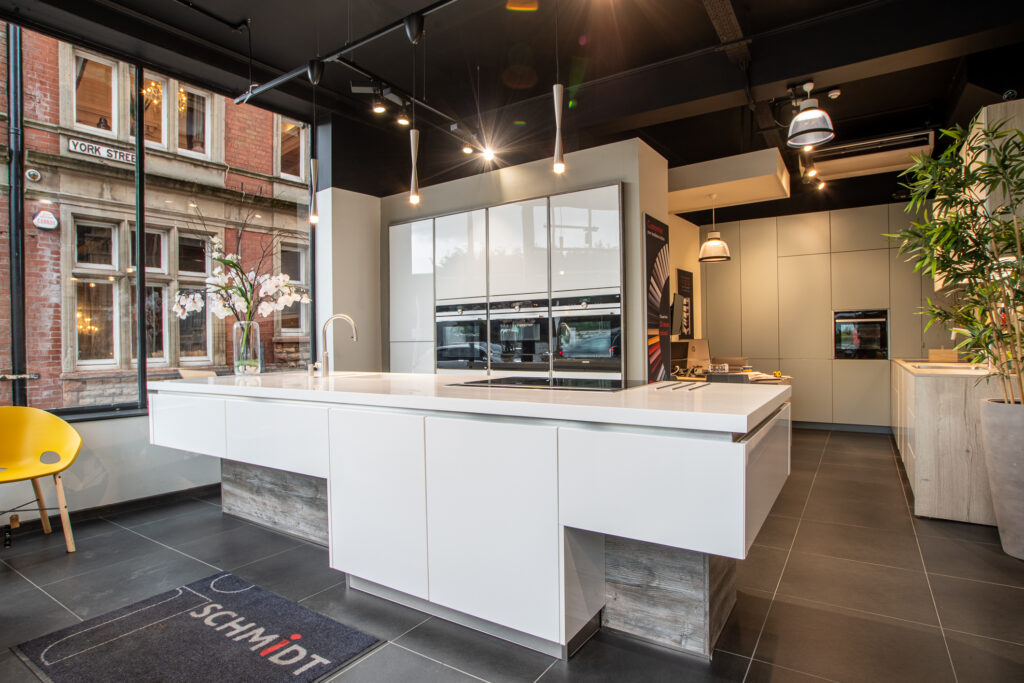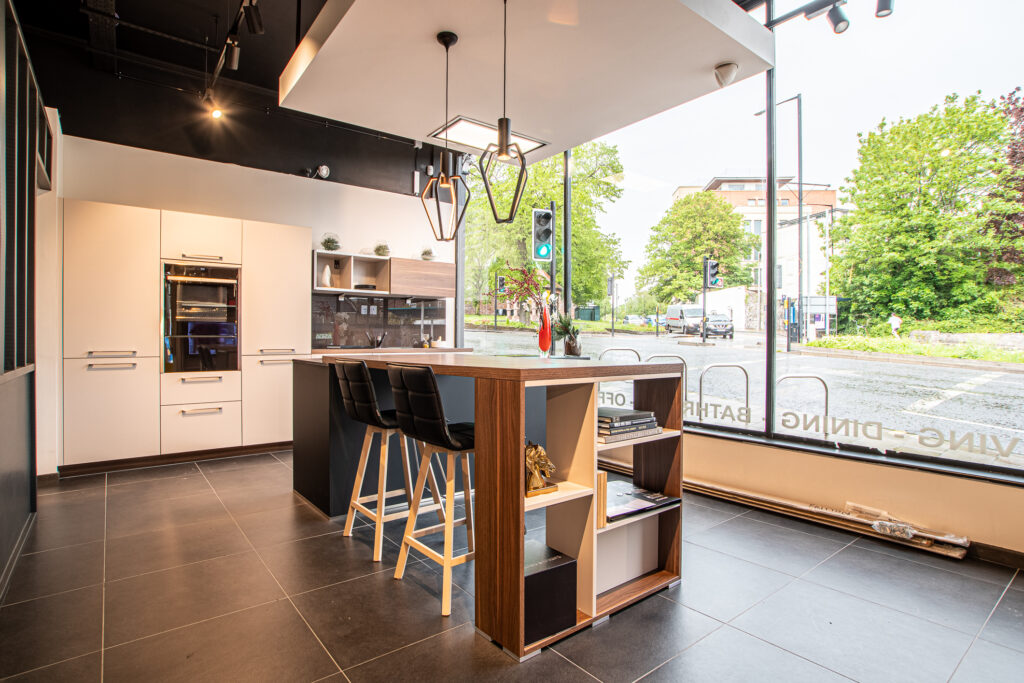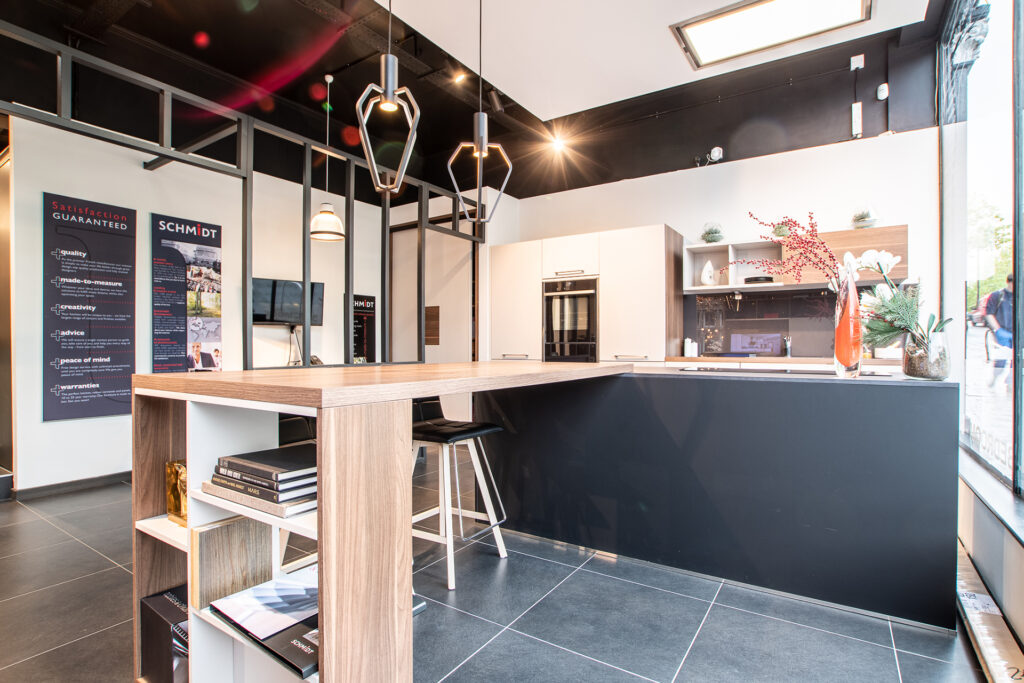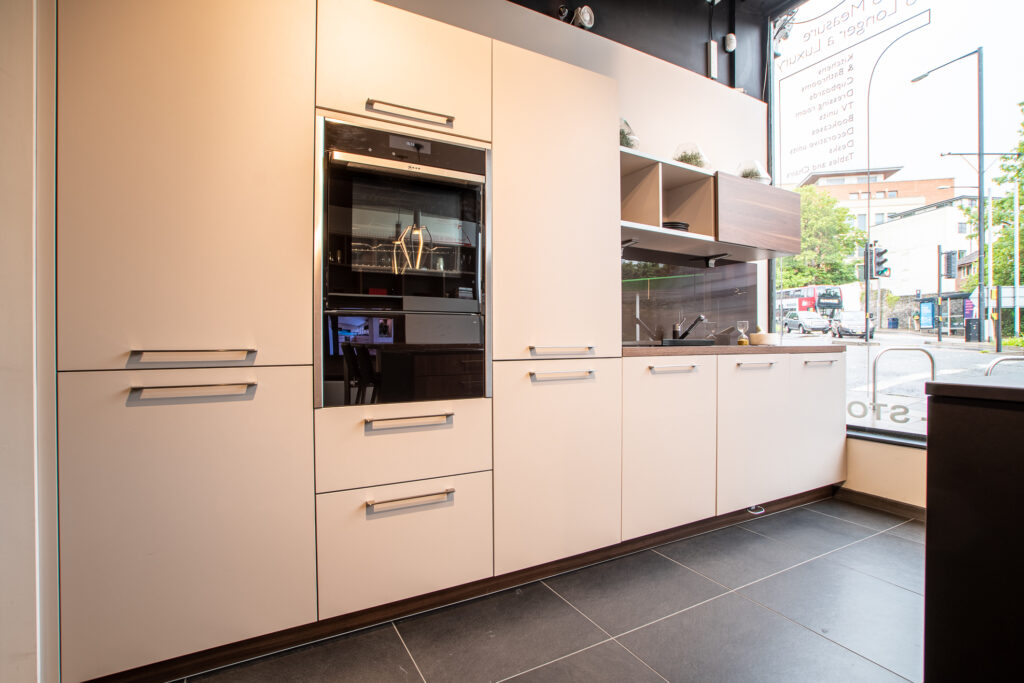 Customer Projects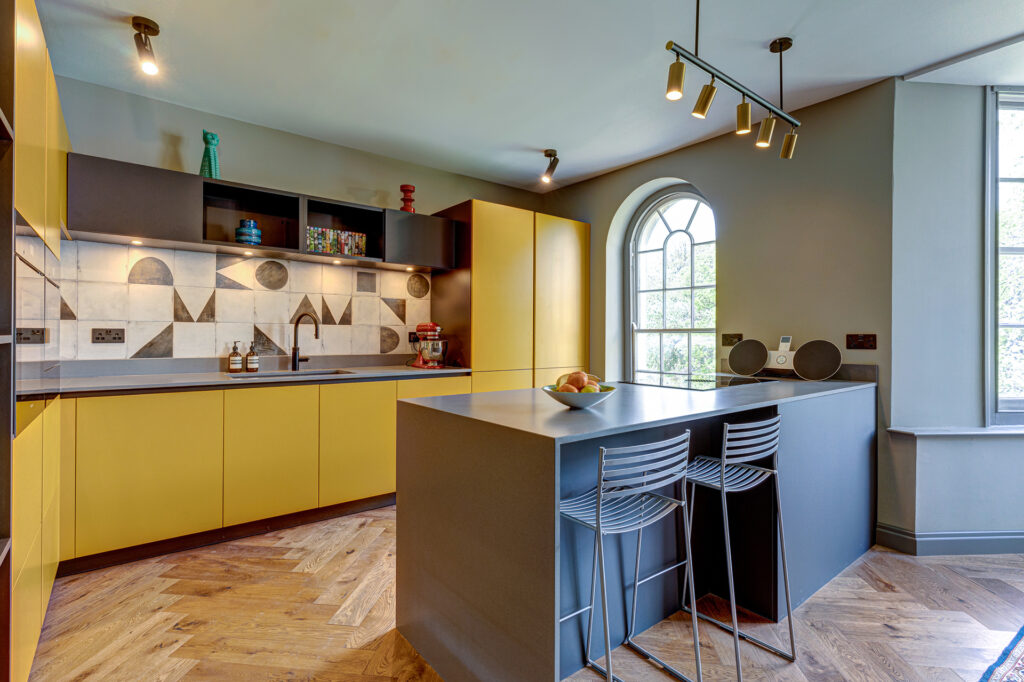 Colourful open plan kitchen
The colourful kitchen is designed in yellow and grey with some open display shelves and a ver bold splashback.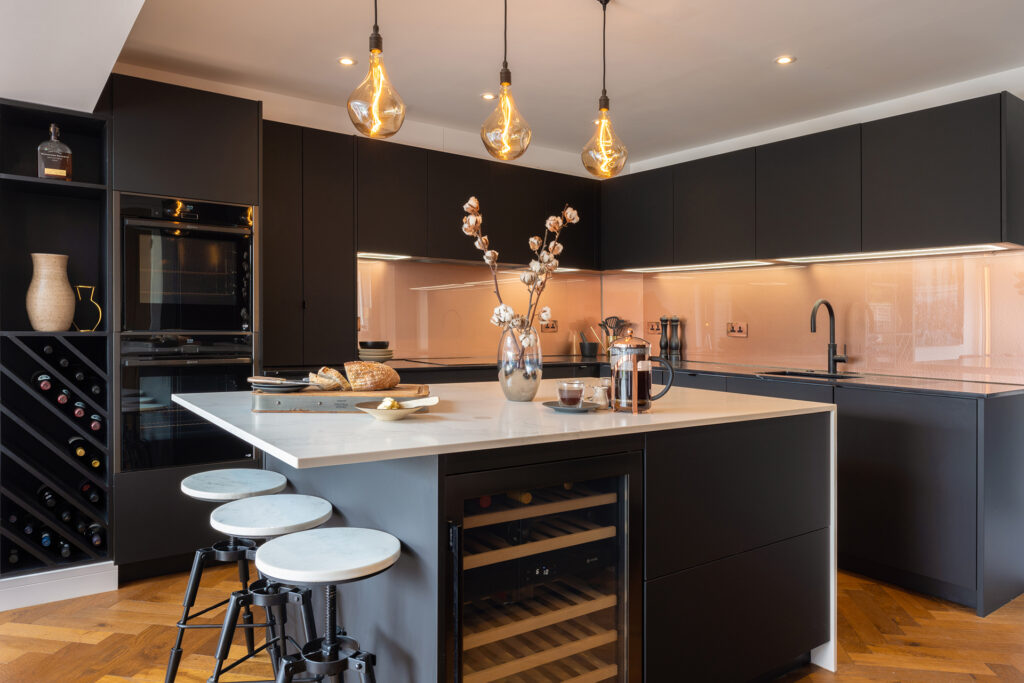 Modern dark kitchen island​
A stunning modern kitchen with dark grey tones and some special features like the wine cellar display and breakfast bar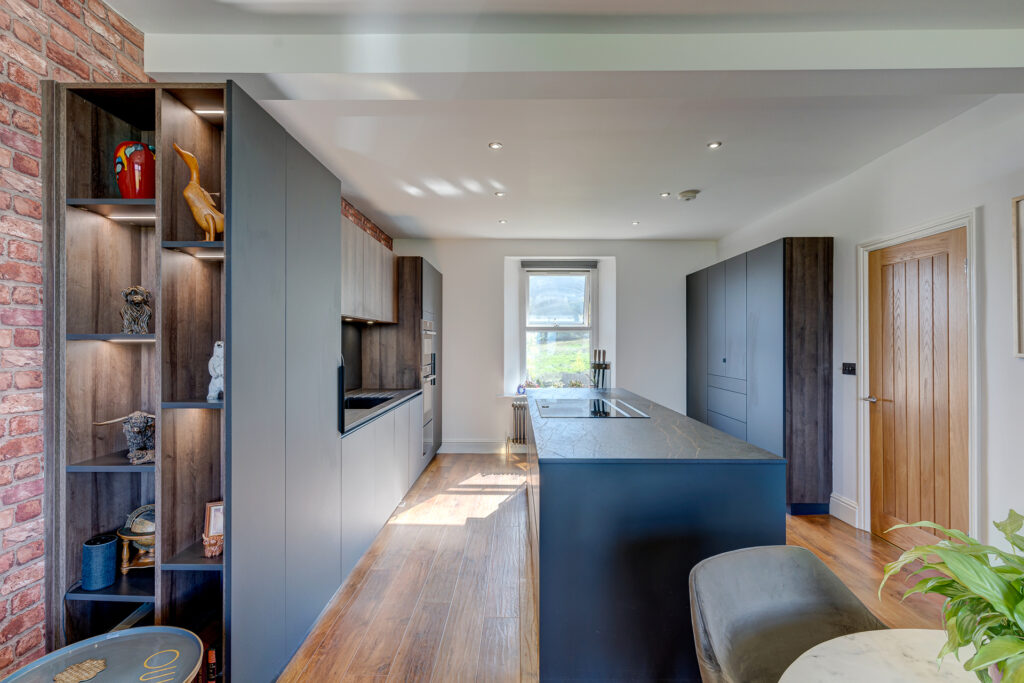 Galley kitchen in dark tones​
The galley kitchen in dark tones with a mix of wood and dark blue with some clever open display shelves​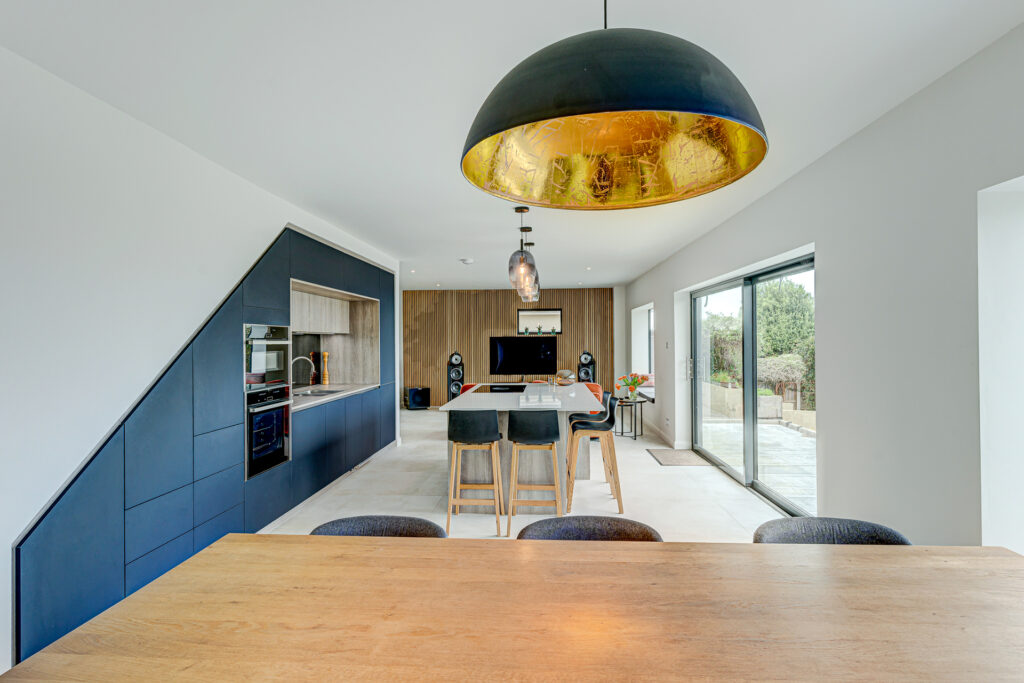 Sloped ceiling kitchen layout in blue and wood finish​
Bright blue kitchen island under the sloped ceiling with a light touch of wood finishes on the island & sink area.​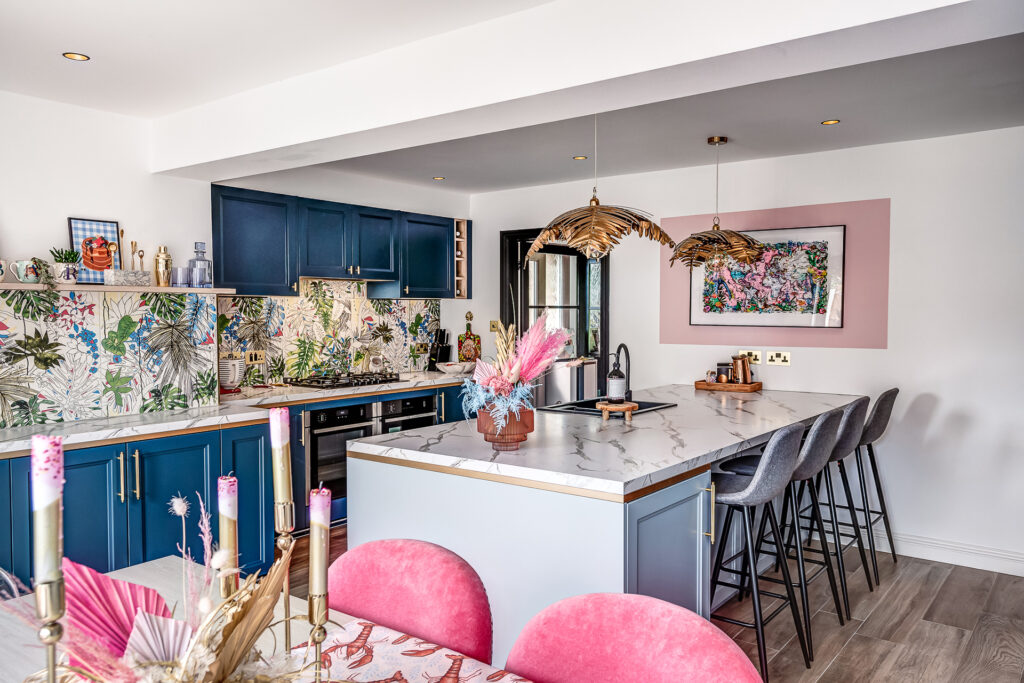 Shaker kitchen island in dark & light blue colours​
Shaker kitchen island in two different tones of blue with a veined laminate worktop and some bold splashback​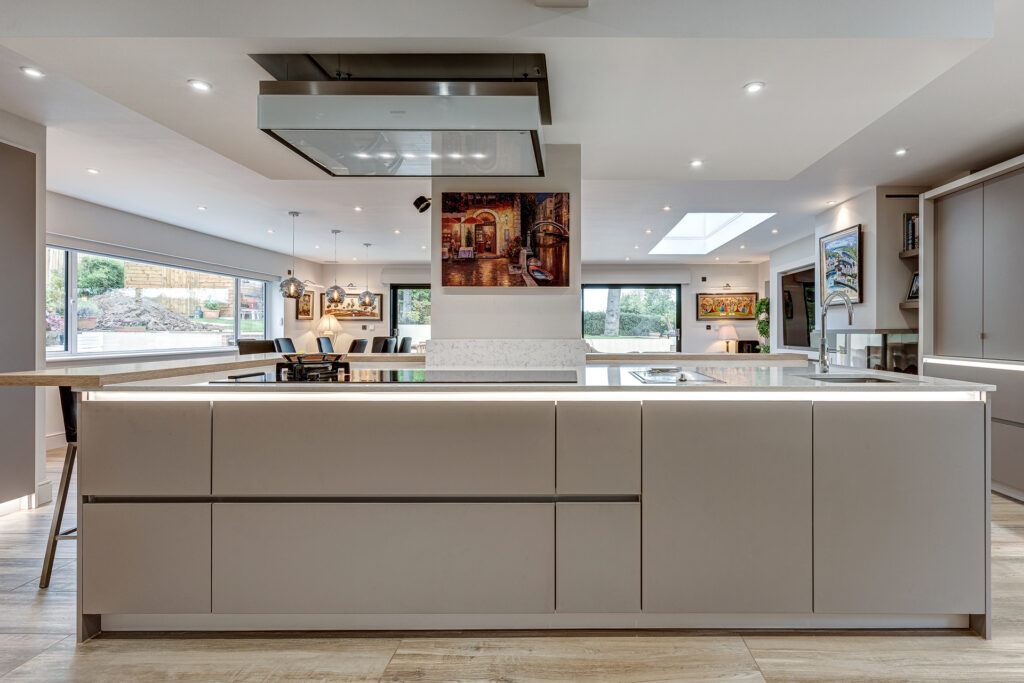 Modern kitchen island​
Minimalist modern kitchen designed in light grey with a breakfast bar and white marble worktop​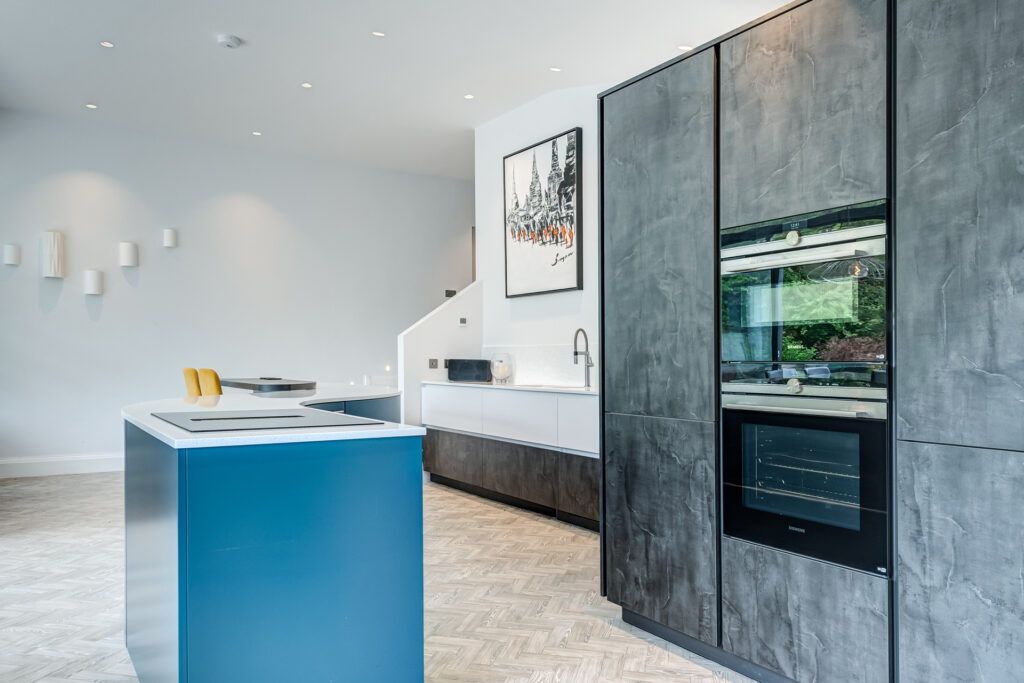 Colourful kitchen with S-shaped island​
Colourful bright blue handless kitchen in S shape with textured grey wall units on one side to balance tones and add the final touch
U-shaped kitchen in earthy tones​
U-shaped open kitchen with a colourful touch of red and some textured laminate worktop imitating earthy tones with some great open display & wine storage box ​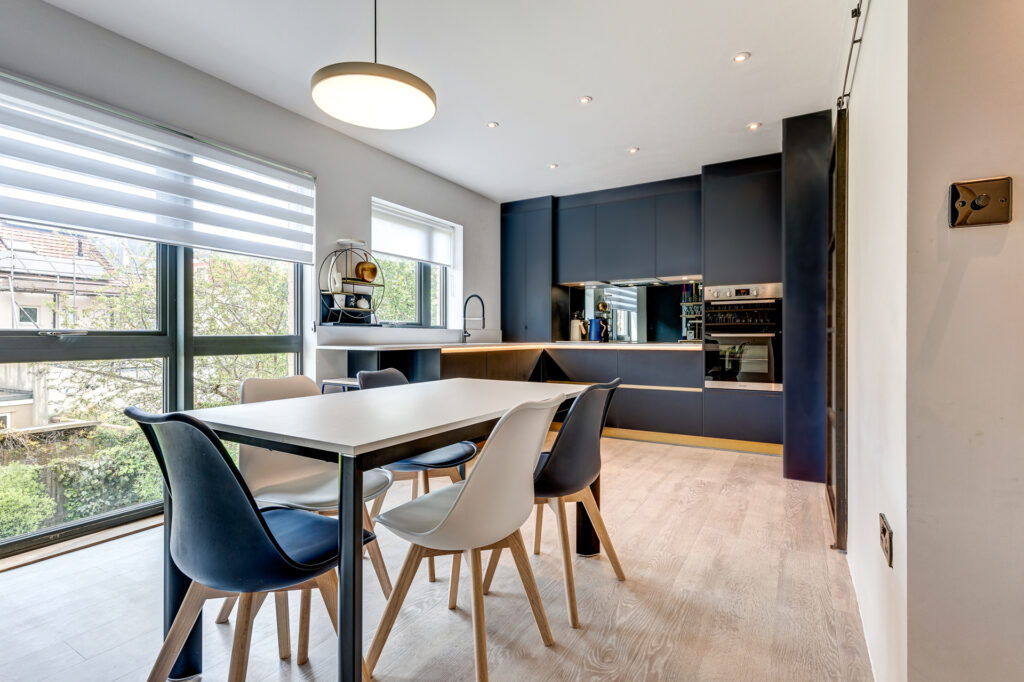 Modern handleless blue kitchen ​
The L-shaped kitchen layout in a beautiful dark blue finish and some gold recesses​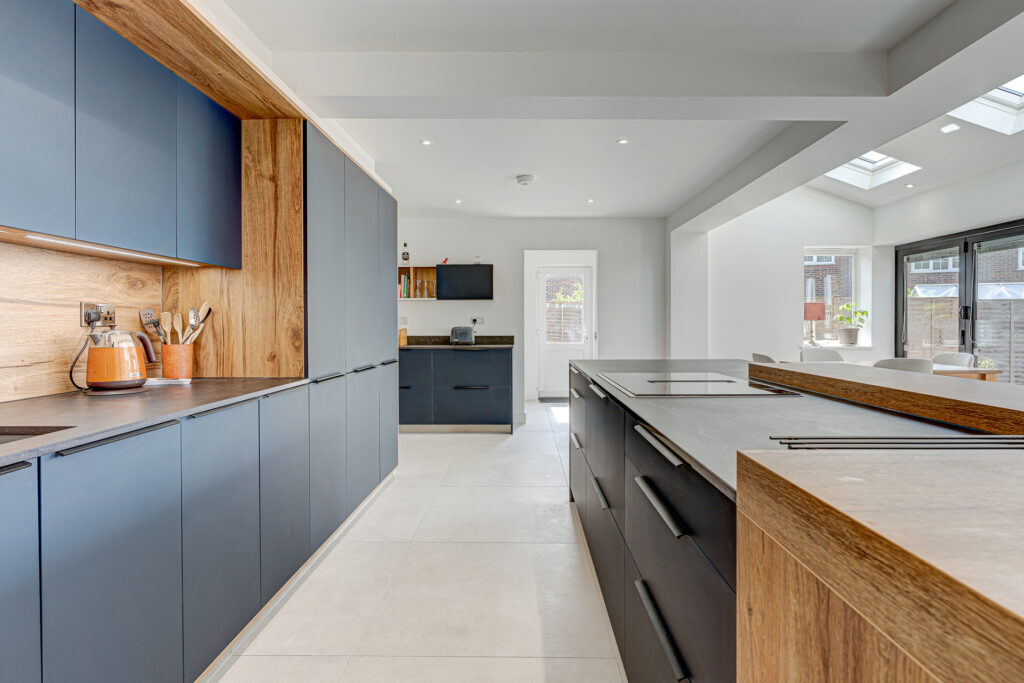 Traditional galley kitchen in blue and wood colours with a matt finish​
The modern galley kitchen in blue colour with a matt finishes with some accent wood tones and dark handles.​
Take a tour of our virtual showroom
Showroom team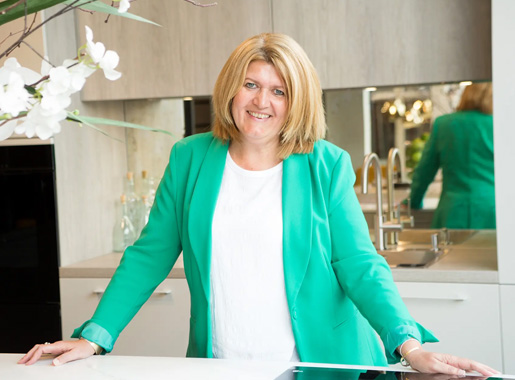 Marielle Medaets
Owner and Manager of Schmidt Bristol, Marielle is the backbone of Schmidt Bristol, having been trading for nearly 6 years now. An Engineer by profession, her meticulous attention to detail and passion to give Customers the very best designs and service possible is what she thrives on! Managing the Team of 6, her enthusiasm for beautiful, functional spaces is very evident. She is a Mum of 2 teenagers and enjoys going back to her native Belgium when she can.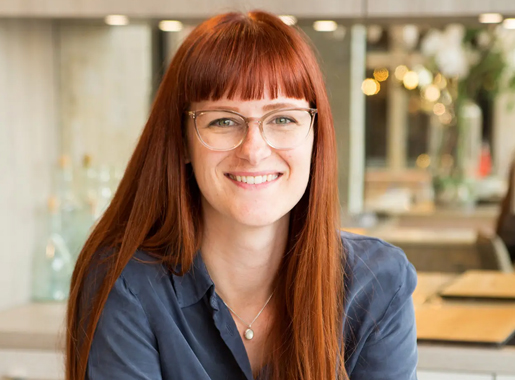 Eleanor Mason
Originally from York, Eleanor studied Fine Art at Leeds University. Inspired by helping her Mum design the family kitchen, Eleanor then worked at Wren Kitchens before joining the Team in 2021. She loves all things Interior Design related and can mostly be found renovating her new flat when not at work. She is also a keen long-distance runner.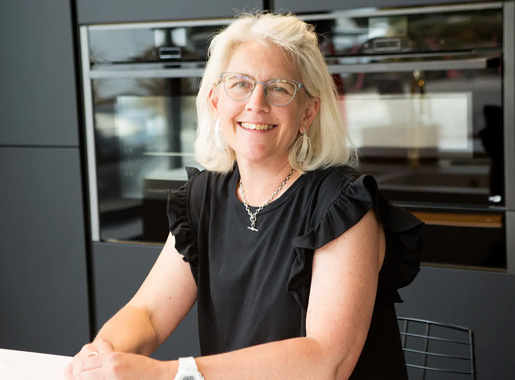 Jessica Birch
Jessica helps support Marielle, the Design team and Installations Manager. Placing orders with suppliers, liaising with fitters, and booking customers' projects and timelines – she aims to be the Queen of Admin and communication – solving any customer questions as quickly and efficiently as possible. Her previous experience in Project Management for Design Agencies has lent itself well to a varied role of multitasking.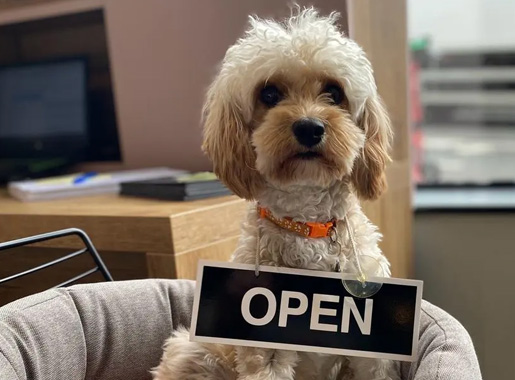 Immie the dog
Our lovely dog is our biggest brand ambassador and always ready to greet our customers and give them the best tour of the showroom.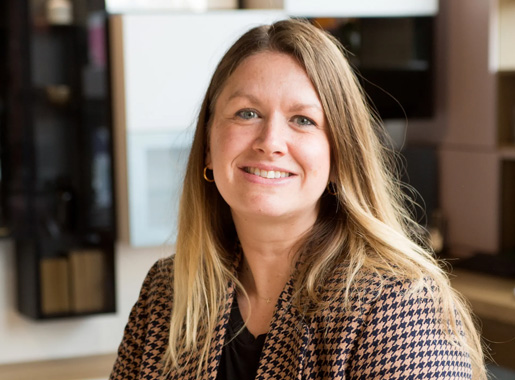 Georgie Williams
Georgie has been a Kitchen Sales Designer for a few years, and before, Schmidt worked at Neptune. When she's not creating customers' dream spaces (or enjoying her own Schmidt kitchen), she's a Mum, kept busy toddler chasing her son.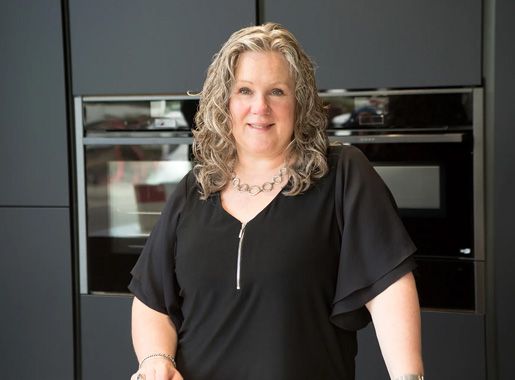 Chrissie Decker
Chrissie fell in love with Schmidt and Kitchen Design when she became a customer! Following a career change from photography during lockdown, Chrissie worked as a Kitchen Designer at B&Q before joining the Team this year. A Mum to 3 boys, when she's not at work, she can be spotted cycling around Bristol on her electric bike.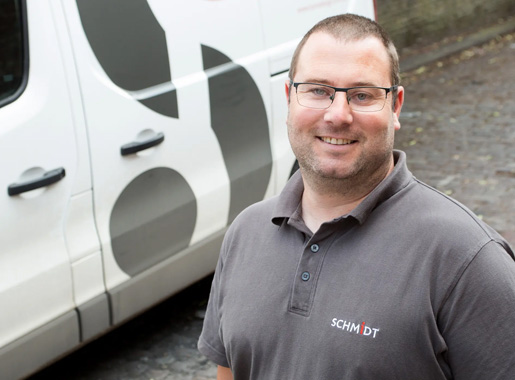 Matt McSweeney
Matt is Schmidt Bristol's Installations Manager. Day to day, Matt is out and about in the Schmidt van, meeting customers, builders and trades – undertaking site measures, customer visits, and deliveries. Working closely with the Fitting Teams, he ensures that each customer project goes smoothly and is always on hand to carry out remedial. Matt is always happy to help.
The Best for Your Bristol Kitchen, Wardrobe or Bathroom
Step into our Schmidt Bristol kitchen showroom and embark on a journey of inspiration and creativity. Here, you're not just a visitor but a co-designer of your dream space. Our team of experienced kitchen designers is ready to collaborate with you, ensuring your vision comes to life.
Our showroom features cutting-edge and luxury kitchens and home living displays. It's a place where imagination thrives, and possibilities are endless. Our spacious creative studio lets you visualise and bring your dream kitchen and interior furniture to life. We don't just create kitchens; we craft experiences.
As trusted kitchen manufacturers and suppliers, we take pride in delivering the best kitchens Bristol offers. Whether you dream of a luxurious fitted kitchen or a stylish kitchen island, our range caters to all styles and preferences. Explore our bespoke kitchen tables and chairs to add that extra elegance. And don't worry about the installation – our professional kitchen fitters ensure a seamless process.
Schmidt Bristol isn't just a kitchen company. We're your one-stop shop for all your home needs. We specialise in wardrobe design and installation. Our beautiful and functional wardrobes can transform your bedroom, whether you prefer traditional or modern storage solutions. Our experienced team will guide you every step of the way, ensuring your wardrobe reflects your style and meets your storage requirements. And it doesn't stop there. We also offer high-quality solutions to turn your bathroom into a luxurious retreat. From sleek and contemporary designs to timeless classics, our bathroom products enhance style and functionality.
When you choose Schmidt Bristol, you're choosing more than just products; you're choosing a commitment to quality and durability. With our 10-year guarantee on all furniture and an impressive 25-year guarantee on hinges and drawer runners, you can have peace of mind knowing you're investing in excellence.
Visit our showroom today and let our knowledgeable staff help you create the perfect space for your home. Whether you're in the market for a new kitchen, wardrobe, or bathroom, Schmidt Bristol is here to bring your vision to life. Your journey to a beautiful, functional, and inspiring space starts here.
What we do
At Schmidt we go beyond kitchens. We work with you to make every space in your home a happy one. Let's design the way you live, together.
Let us show you what we can do about your interior.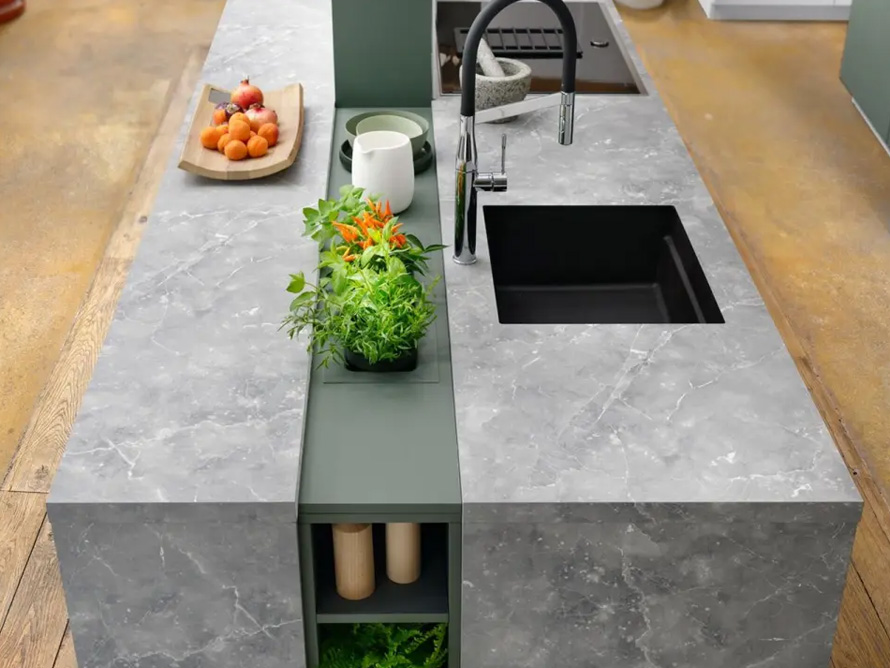 Kitchens
At our Schmidt showroom in Bristol, every kitchen space we create is a blend of functionality, style, and personalised design.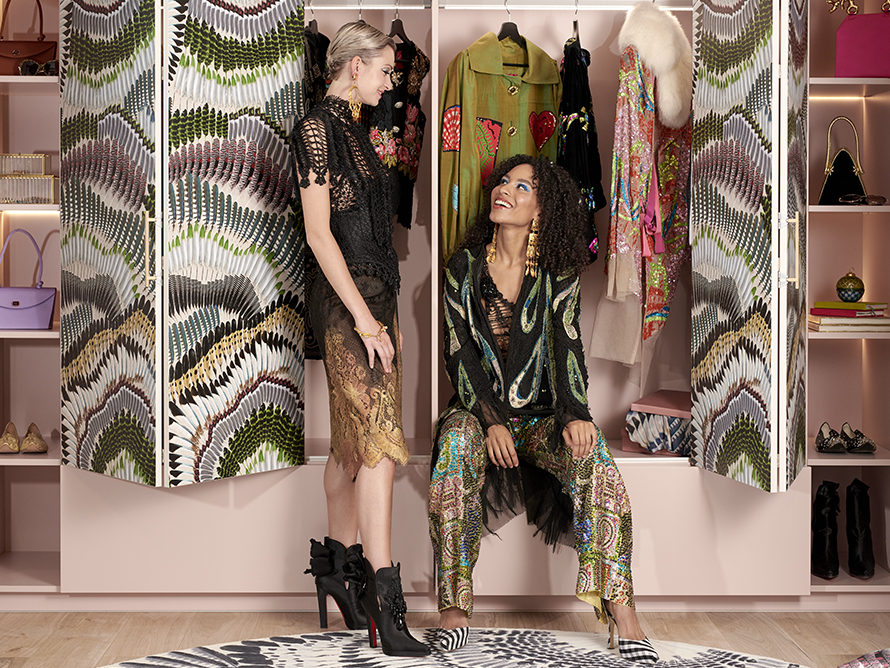 Wardrobes
Discover our range of custom wardrobes, designed to maximise storage and fit your individual needs and space.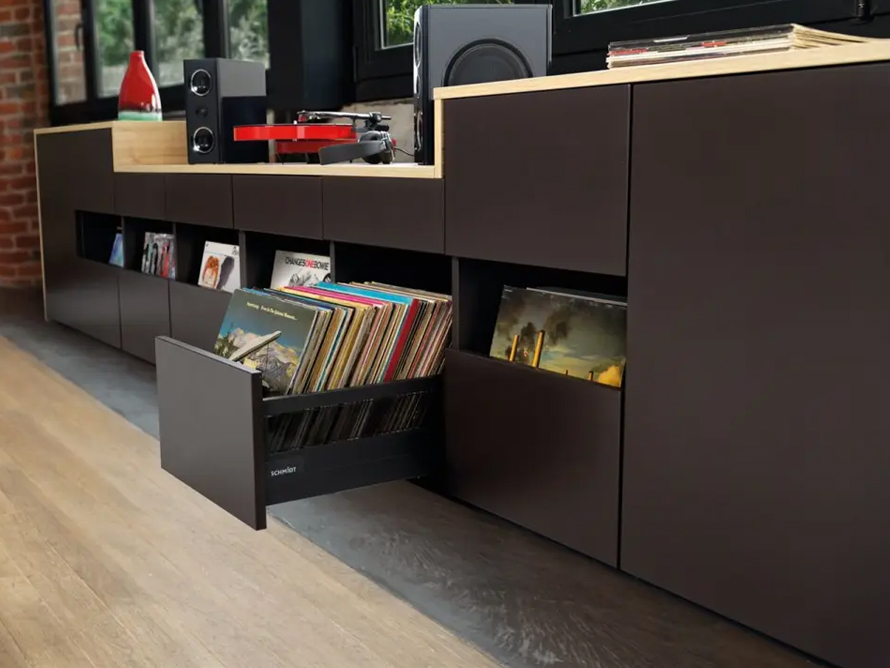 Furniture
Our meticulously crafted furniture not only combines style, comfort and durability,
but will transform your living spaces.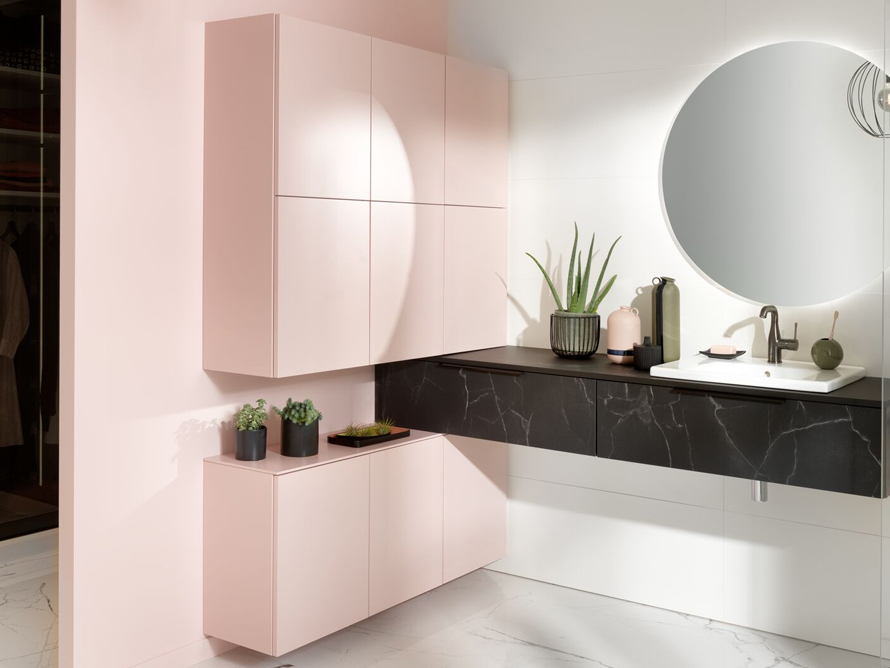 Bathrooms
Elevate your bathing experience. We combine modern design elements with quality materials to
create luxurious and functional spaces.

The Schmidt experience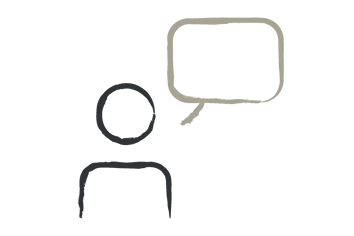 Single point of contact
A dedicated designer that knows your project inside out, will manage everything.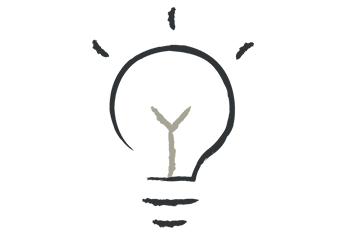 Personalised advice
We'll work closely with you to unlock the hidden potential in your home. Free quotation & VR
Your project will come to life with a free detailed quote, 3D renders and VR experience.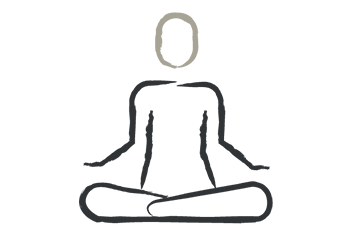 Peace of mind
We'll be with you from the initial planning to installation, and beyond.
Contact us
Contact the showroom team
Amenities
Free parking
Free Wi-Fi
Wheelchair accessible