Modern bathroom from head to toe
Clean, chic lines to inspire your bathroom time
A white bathroom never goes out of style, especially if you try to add an earthy finish to your suspended hand basin like this concrete-style finish. Be brave and go with a tall & long mirror to bring some drama into the scene, and don't forget to add some open shelf units to show off some nice decor.
Finalise the look by investing in some big hidden drawers for your vanity unit to have all your toiletries at easy reach in different compartments. All well organised & masterfully hidden.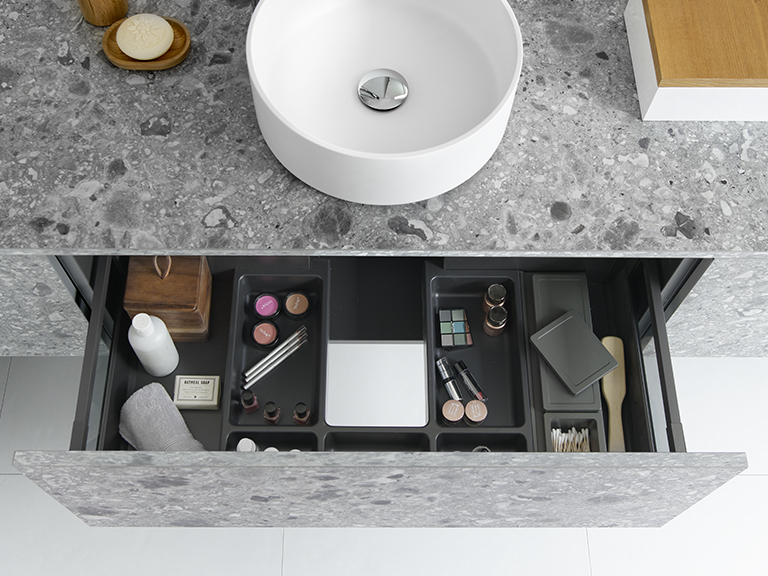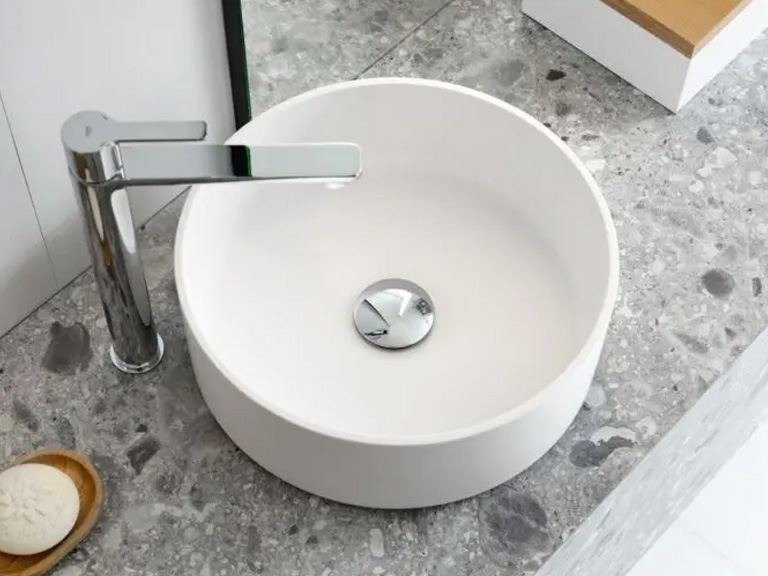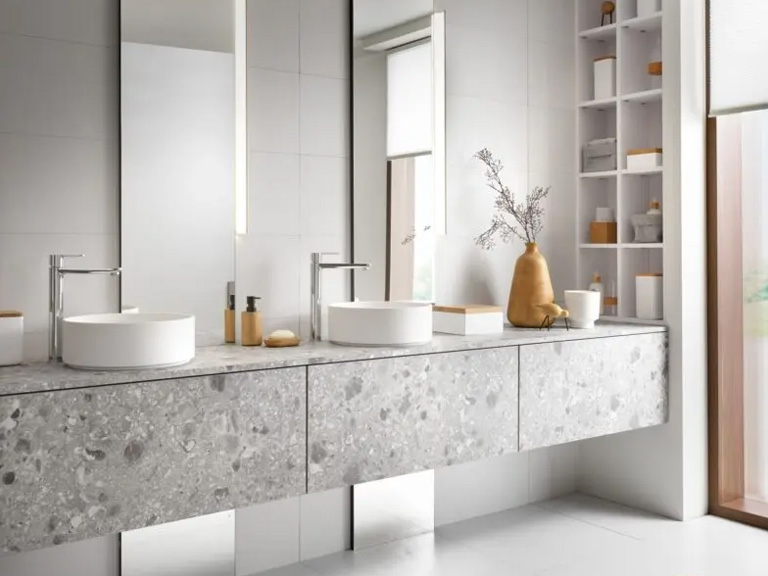 The bathroom boasts an innovative and contemporary design with a natural feel. The terrazzo finish incorporated into the suspended base unit extends across the entire bathroom, creating a streamlined appearance. This results in ample storage space cleverly concealed behind the cabinetry, which goes unnoticed by most people. The sizeable mirrors produce two parallel lines of light that provide a modern touch and sense of order to the bathroom. Additionally, there is a built-in shelf on the side for decorative items that are within easy reach.
Enhancing functionalities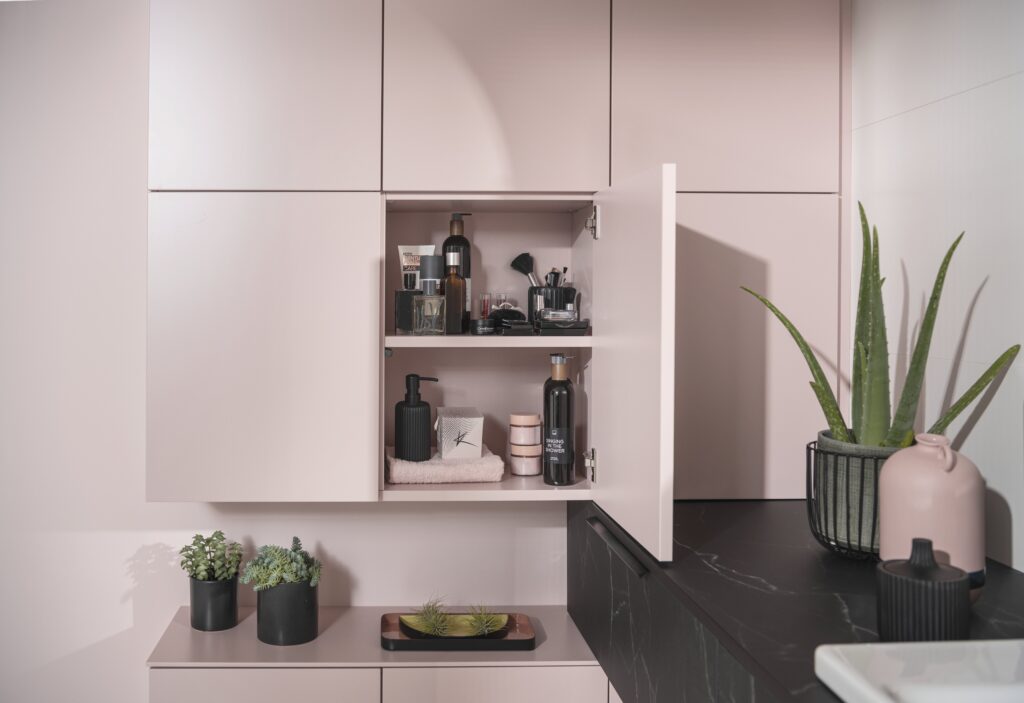 Storages units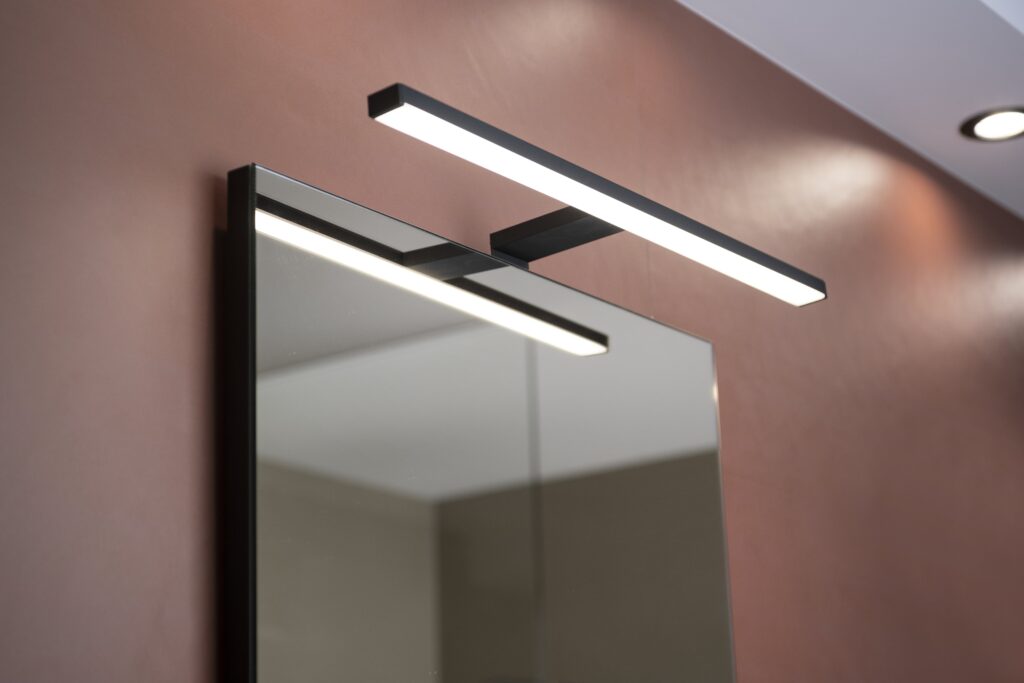 Lightings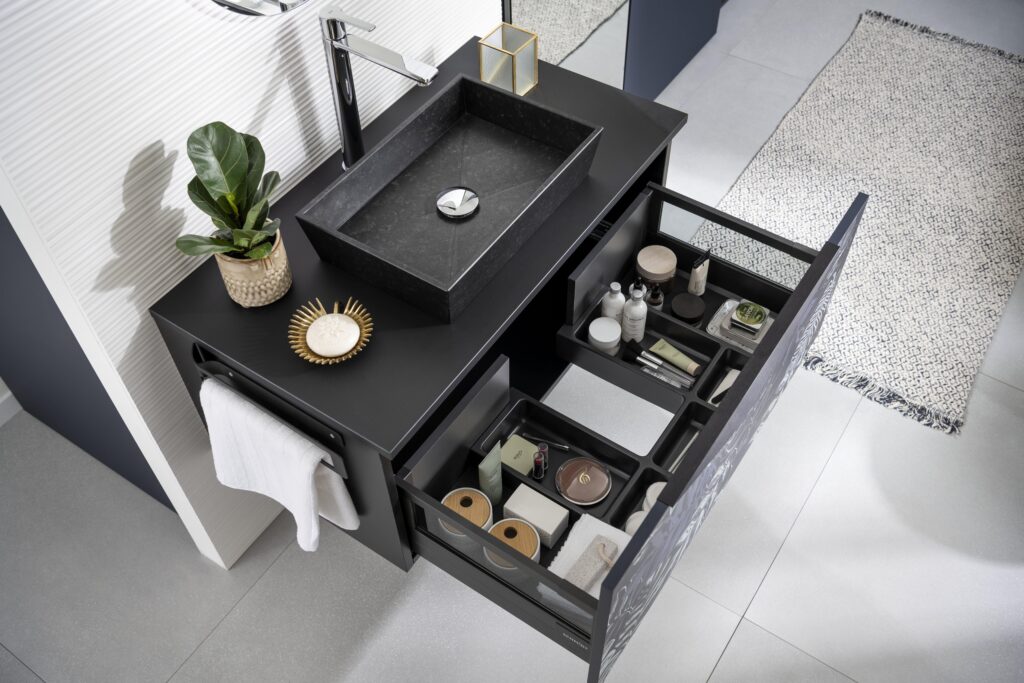 Functional under-sink drawers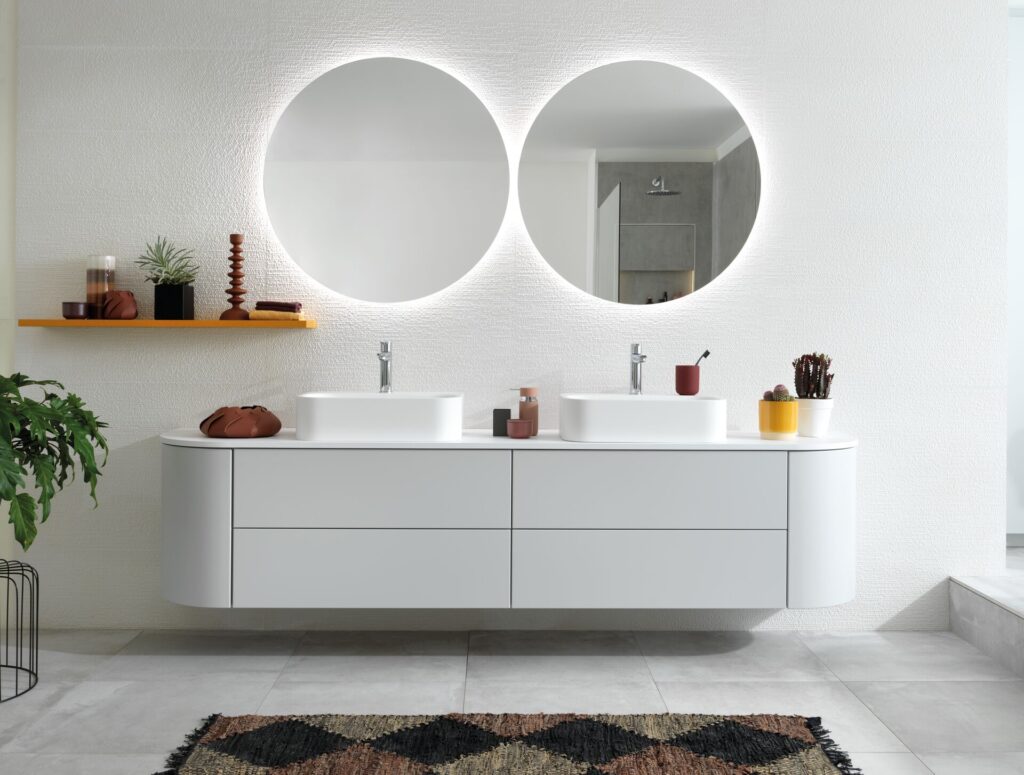 Illuminated mirrors
Customer projects
Explore other furniture solutions below

The Schmidt experience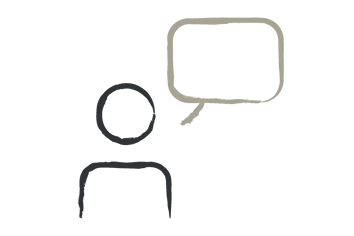 Single point of contact
A dedicated designer that knows your project inside out, will manage everything.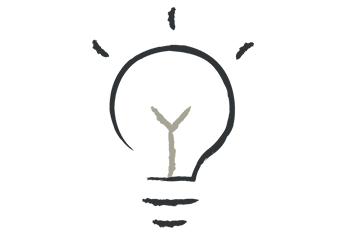 Personalised advice
We'll work closely with you to unlock the hidden potential in your home. Free quotation & VR
Your project will come to life with a free detailed quote, 3D renders and VR experience.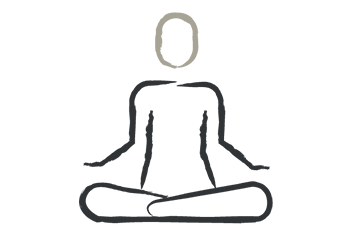 Peace of mind
We'll be with you from the initial planning to installation, and beyond.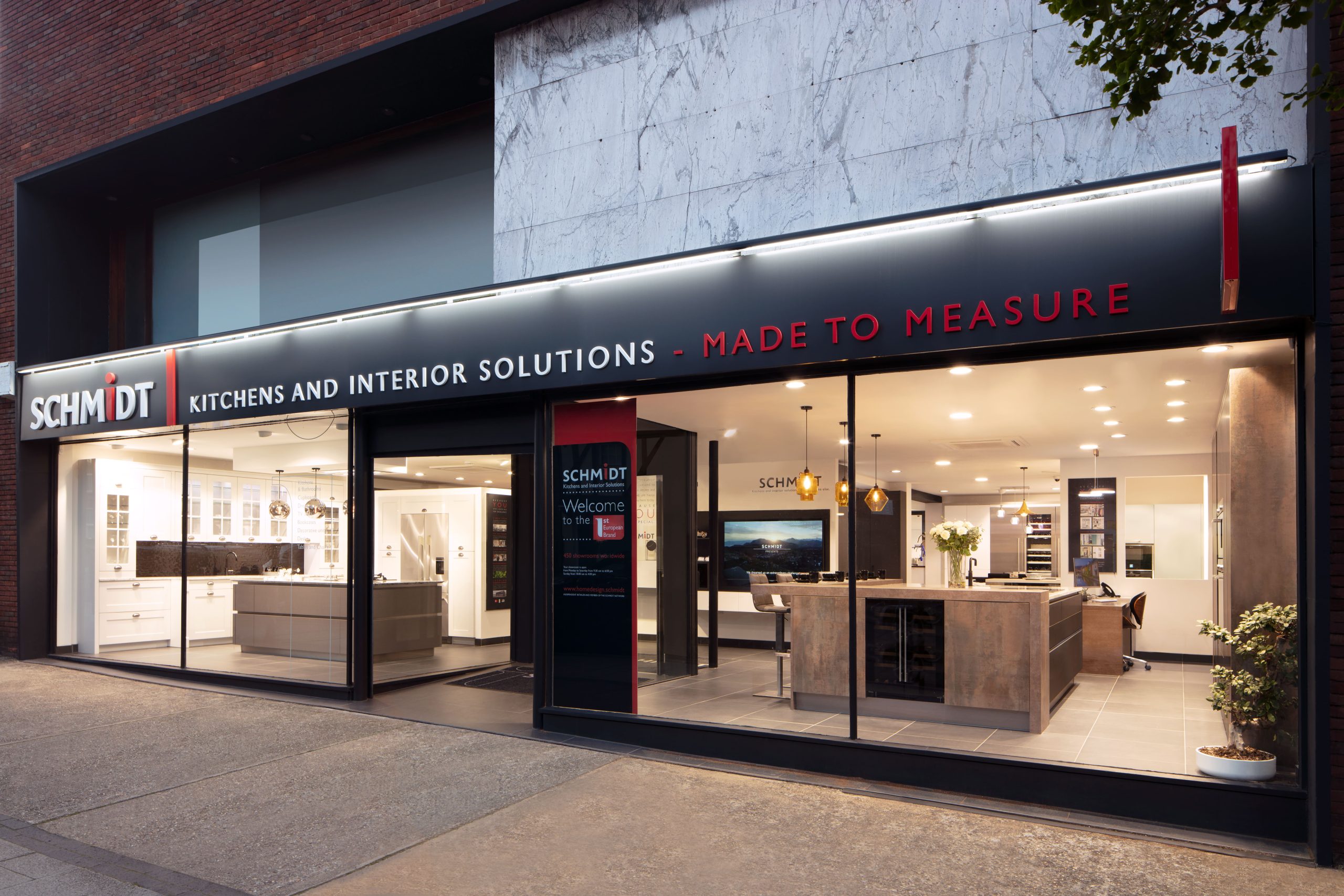 Schmidt showroom
Experience the beauty and functionality of our kitchens & fitted furniture first-hand at one of our Schmidt showrooms.