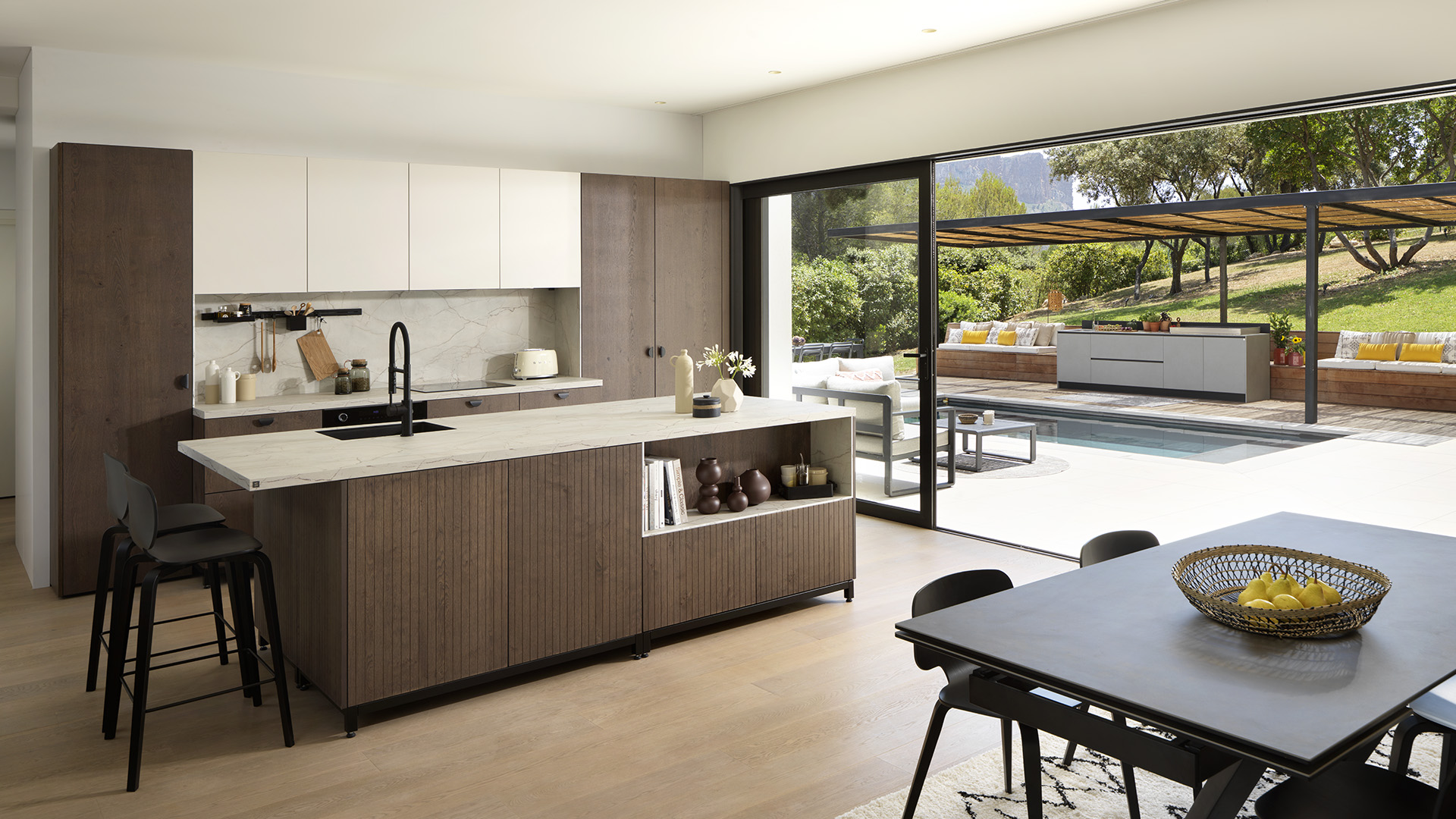 Why should you choose a kitchen with an island?
Designing a kitchen with a central island may be an investment, but it presents so many advantages. This type of kitchen is so inviting and offers the perfect excuse for getting together with friends and family in one of the home's key rooms. If you love cooking, then you can enjoy your guests' company while preparing your showstoppers.​
Bespoke kitchen island : the main part of your interior design
In recent years, islands have become a key fixture in any self-respecting open plan kitchen. With their warm feel and countless practical features, they have soared up the popularity list. Several types of designs are available. You can either use it as your favourite place for meetings or as a made to measure worktop where several people can cook at the same time. The choice is yours when it comes to the island's worktop. You will also need to include a few stools for extra practicality.​
The island can also be a dedicated cooking area, along with a sink and a hob. The design and layout will depend on how you intend to use it. If you are going to fit a hob to the kitchen island, an extractor hood will obviously be needed. All these aspects will determine what type of island is best suited to your lifestyle.​
In addition, other factors will need to be taken into consideration, especially if you already have a fitted kitchen. The island will need to blend in with the existing units. In this case, your choices might be more limited. The space and layout of your rooms will also affect the type of island that you can install.​
Surface area required to install an island in your kitchen
Are you tempted by the idea of installing a central island? Before you go ahead, make sure that you have the necessary space. Islands often come in large dimensions. You should not be impeded when moving around the island. Since it represents the heart of the kitchen, it should be stylish and functional. The minimum surface area required is 15 m². A surface area of 20 m² is considered to be ideal for installing an island. If you are lacking space, the ideal alternative would be to install a peninsula-style kitchen.
Layout of the island in the kitchen
Depending on your kitchen, the island can be fixed to the wall to serve as a continuation of your kitchen or to extend your worktop. This layout is recommended if you have a small kitchen or if you would rather leave more space for the adjacent lounge and dining room. The trendiest islands often tend to be standalone units in the middle of the kitchen. Some people even turn it into a dining area, complete with stools. This type of layout is particularly popular, because it has an extremely cosy feel.
The right materials for your bespoke kitchen island
When it comes to materials, granite and quartz bring an incredibly elegant touch to the kitchen. A noble material such as marble is also an excellent choice. It represents a match made in heaven with a monochrome black or white kitchen. Marble can also be highlighted to stunning effect by brighter colours, such as peacock blue. Wood is another alternative.​
Laminate is a great option for those working to a tight budget. Several types of laminate finishes are available, including wood, concrete, metal and slate. Concrete coatings have become a firm favourite in recent years. Tiled kitchen islands had their heyday back in the 2000s. Since then, tiled surfaces have gone out of fashion, so it would be a better idea to only use tiles for your kitchen splashback.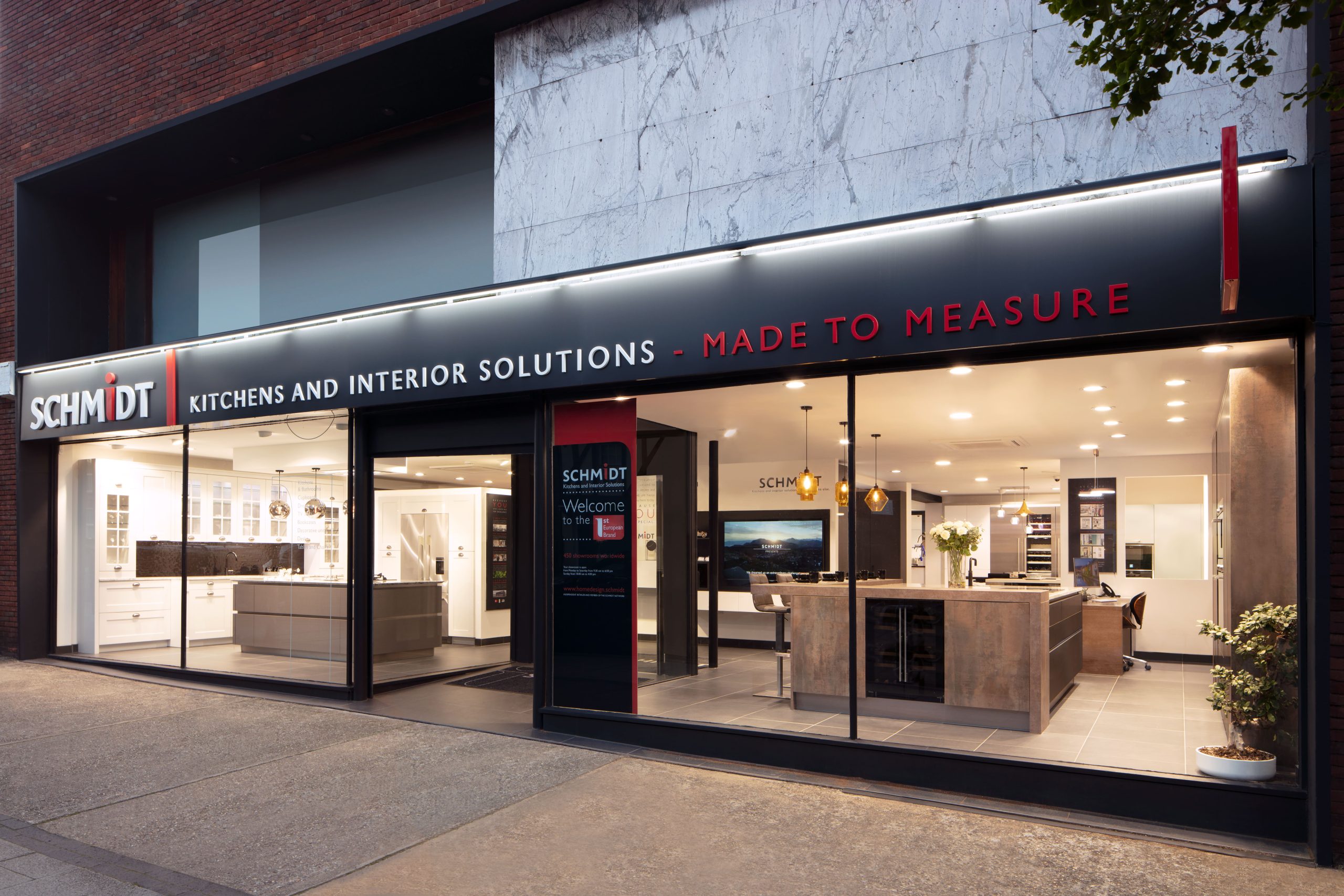 Schmidt showroom
Experience the beauty and functionality of our kitchens & fitted furniture first-hand at one of our Schmidt showrooms.

The Schmidt experience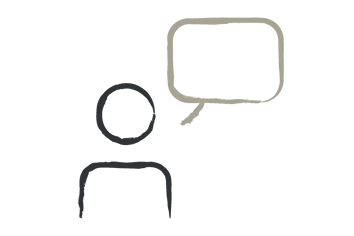 Single point of contact
A dedicated designer that knows your project inside out, will manage everything.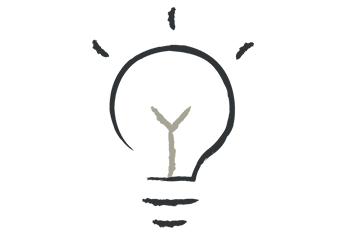 Personalised advice
We'll work closely with you to unlock the hidden potential in your home. Free quotation & VR
Your project will come to life with a free detailed quote, 3D renders and VR experience.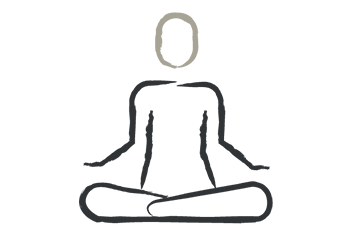 Peace of mind
We'll be with you from the initial planning to installation, and beyond.