Fashion closet
Christian Lacroix Maison wardrobe
The wardrobe's doors are adorned with a beautiful finish that blends precious stones and marine flora, creating the perfect combination. The decor features a fusion of dark wood and deep blue shades, adding an intimate ambiance to the bedroom space. The wardrobe is not only stylish but also functional, with interior lights and drawers to store fine jewellery.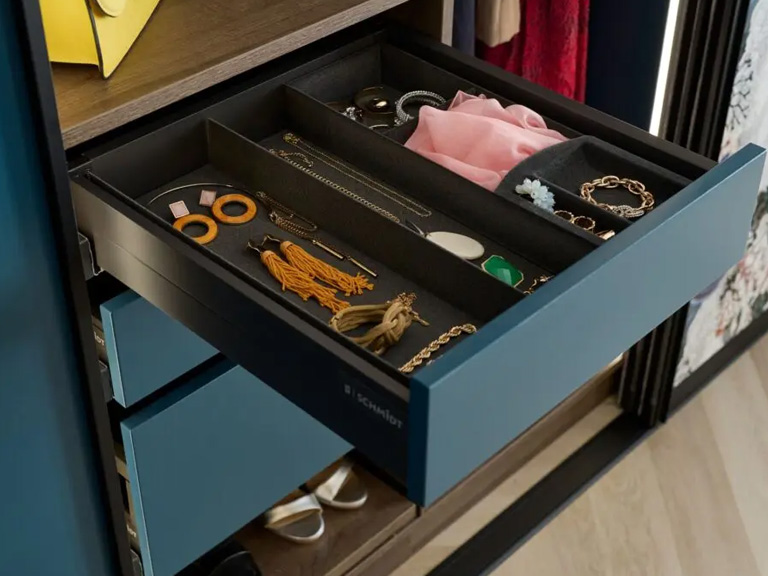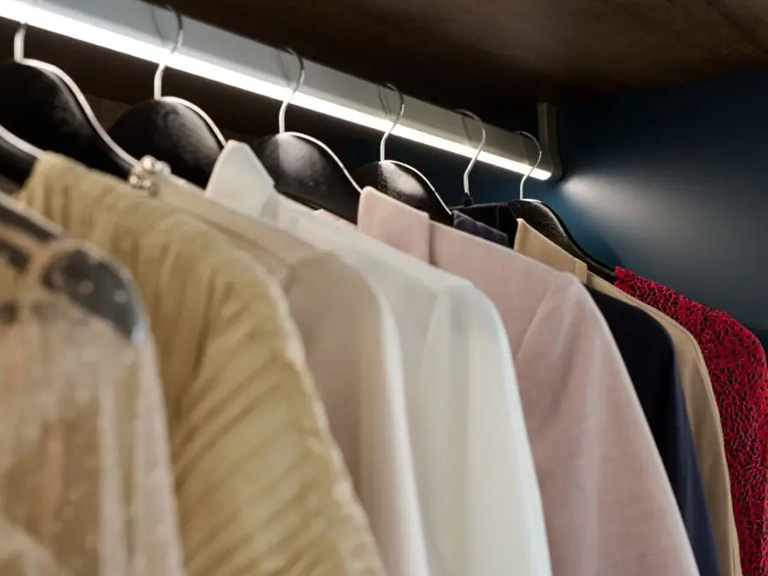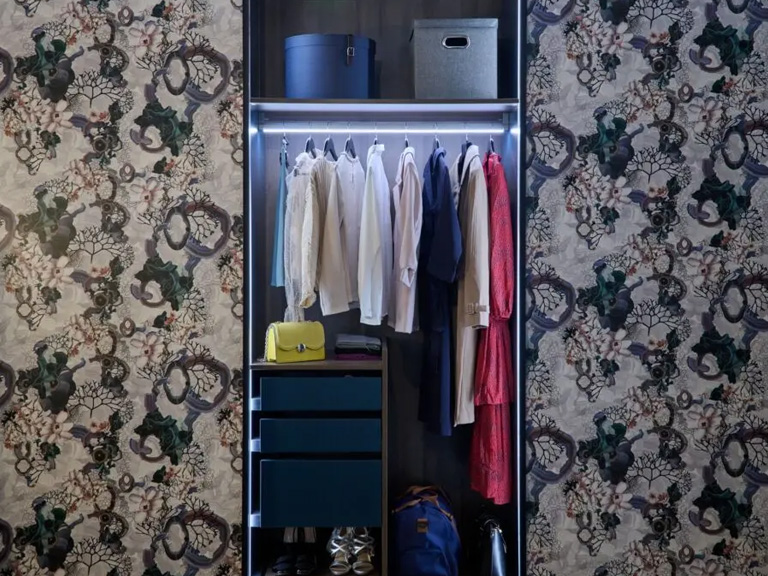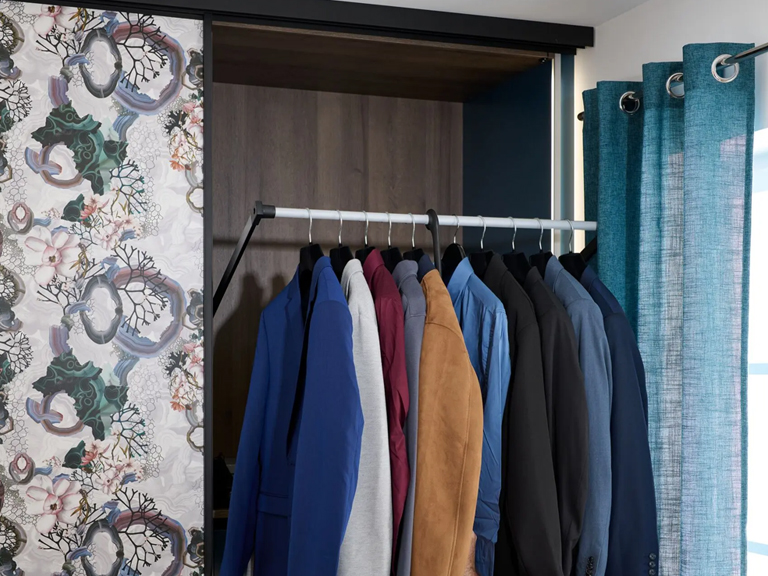 This elegant wardrobe is a collaboration between Schmidt and Christian Lacroix Maison and was designed exclusively for Schmidt. Designed exclusively for Schmidt, this finish is the perfect combination of precious stones and marine flora used here to decorate the wardrobe's doors. The decor combines shades of dark wood and deep blue to bring an intimate ambience into this bedroom space. Interior lights and drawers for storing fine jewellery make this wardrobe stylish and functional.
Enhancing functionalities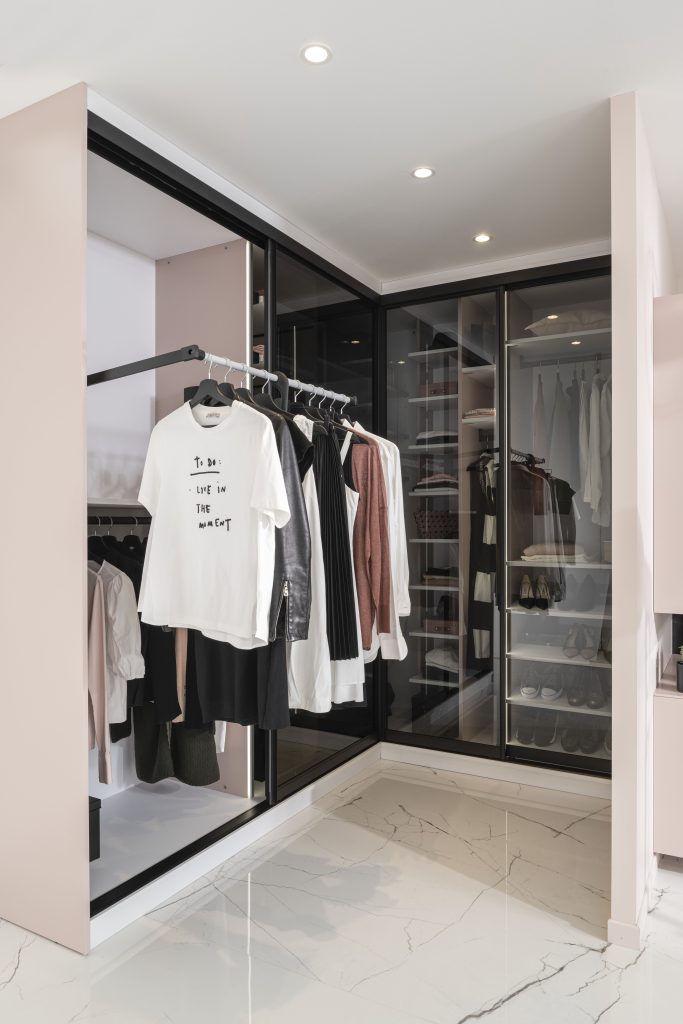 Drop-down clothes rail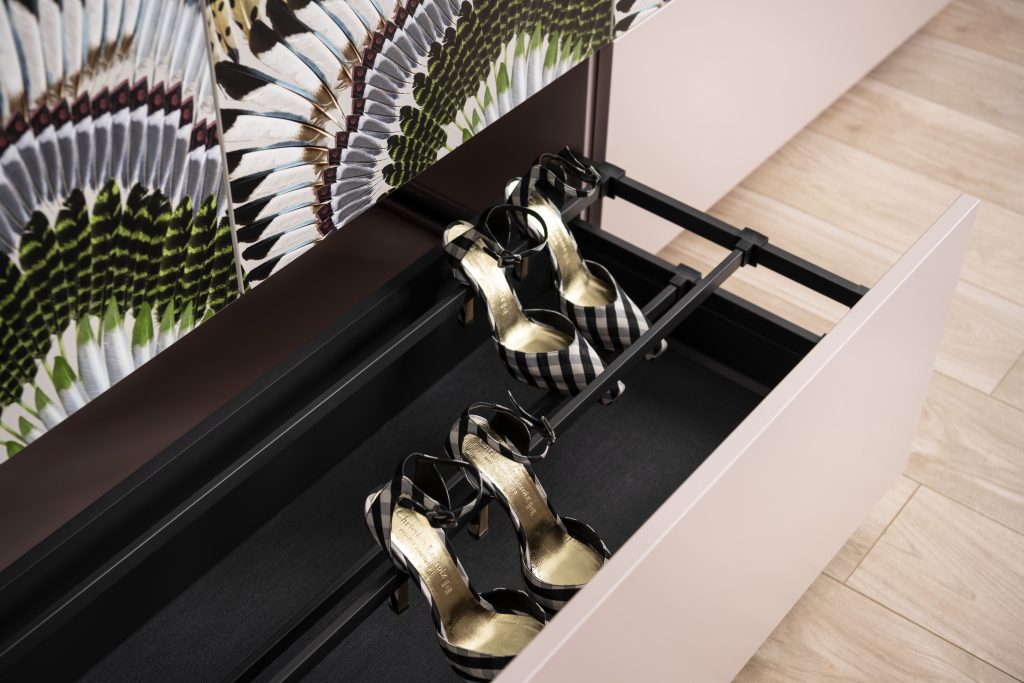 Made-to-measure drawers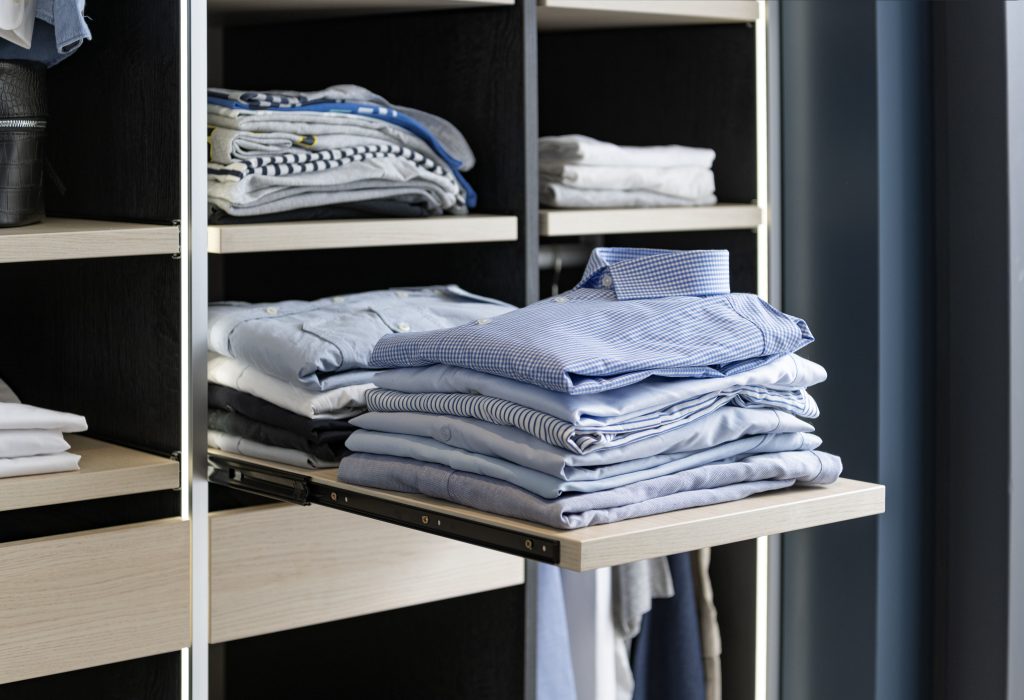 Sliding shelves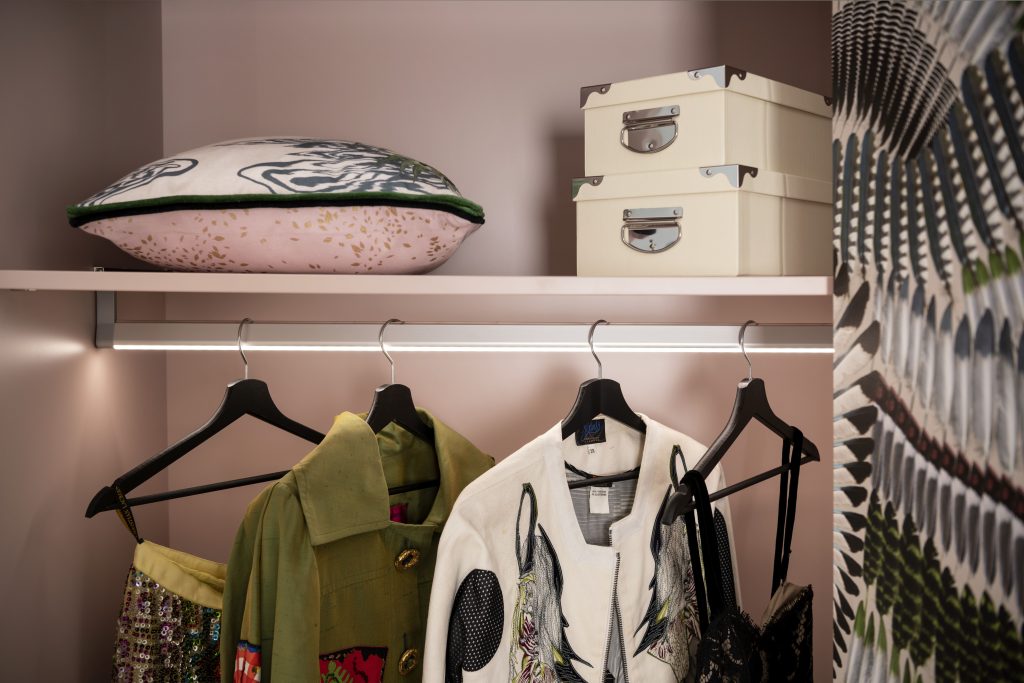 LED clothes rail
Customer projects
Explore other furniture solutions below

The Schmidt experience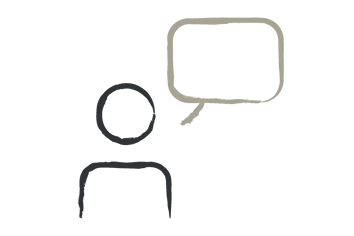 Single point of contact
A dedicated designer that knows your project inside out, will manage everything.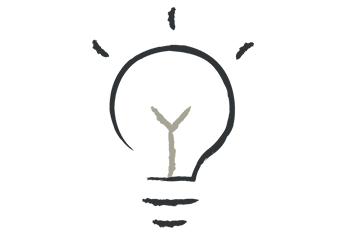 Personalised advice
We'll work closely with you to unlock the hidden potential in your home. Free quotation & VR
Your project will come to life with a free detailed quote, 3D renders and VR experience.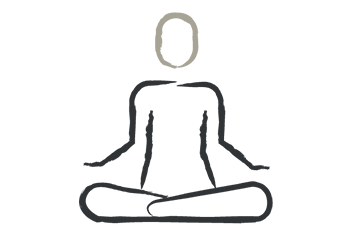 Peace of mind
We'll be with you from the initial planning to installation, and beyond.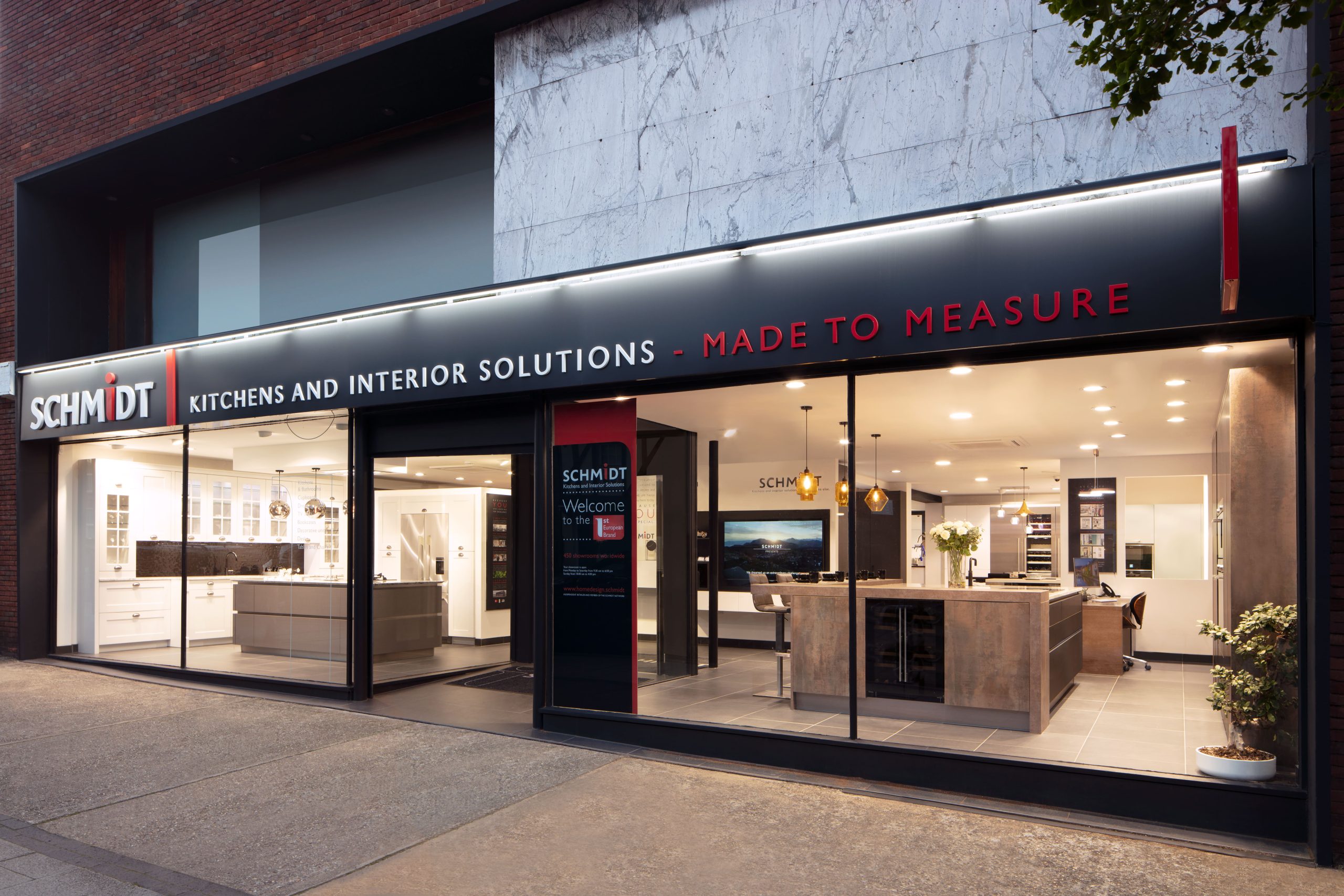 Schmidt showroom
Experience the beauty and functionality of our kitchens & fitted furniture first-hand at one of our Schmidt showrooms.