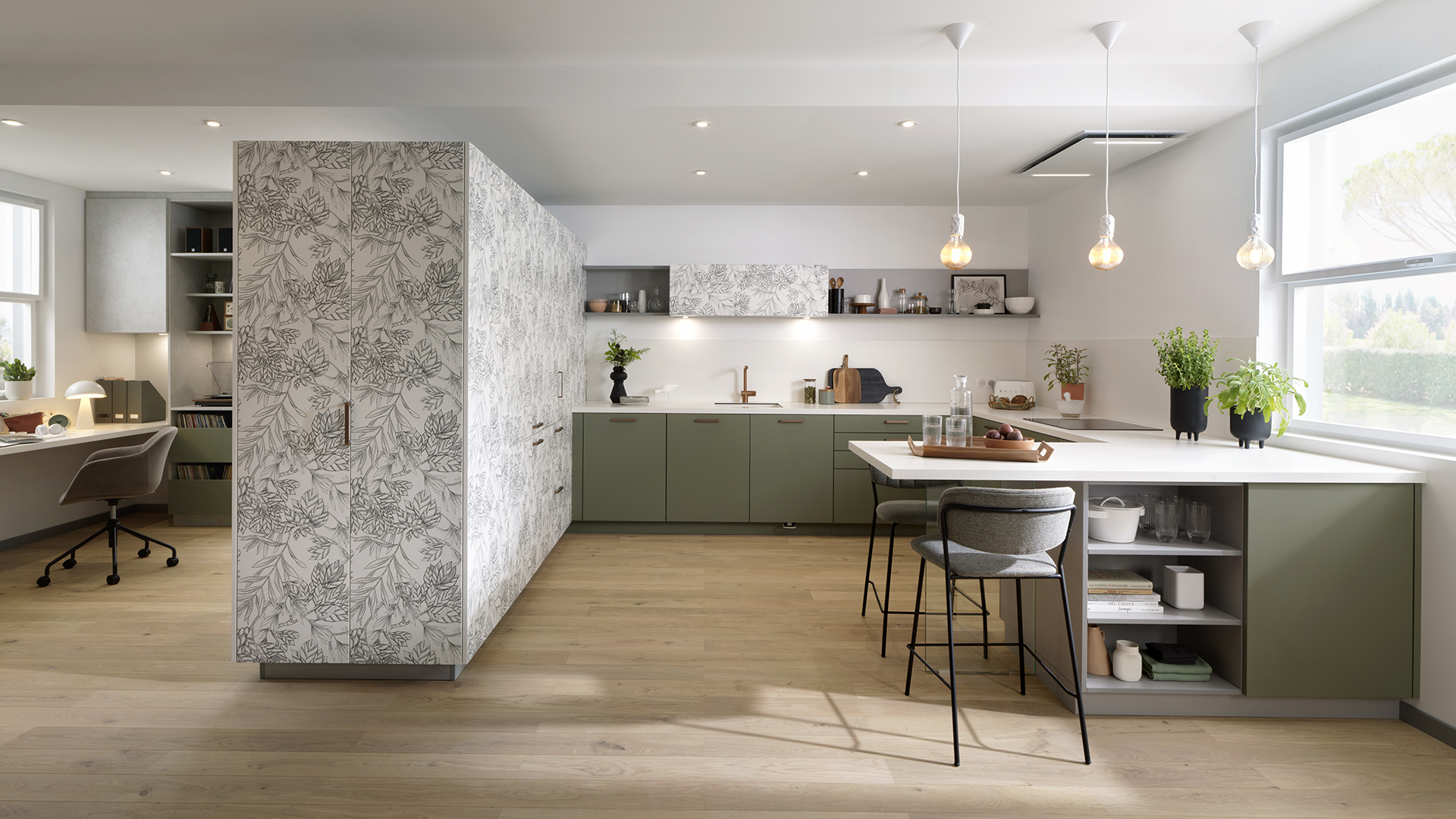 U-shaped kitchen: the ideal layout​
A U-shaped kitchen ticks every box, because this type of layout can easily be tailored to fit the available space, without forgetting its long list of advantages.
Both high on practicality and style, it will make everyday life easier while turning your kitchen into a place where the entire family will enjoy spending time.
The moment has come to succumb to the temptation!​
What are the advantages of a U-shaped kitchen ?
At Schmidt, we will work together on designing a U-shaped kitchen meeting your needs and your budget. As such, you can rest assured that your fitted kitchen will embody your favourite style and finishes. The possibilities are endless. Units with a lacquered finish in a contemporary white kitchen, textured finishes to elicit a sense of extra depth, elegant materials such as marble for even greater prestige… the choice is yours.
This type of kitchen design is the ideal solution for increasing the worktop surface area while making effective use of the available space. This is extremely handy if you need a dining area. For example, you can use a kitchen peninsula, which will also serve as a partition in case of a U-shaped kitchen open to the lounge. For even more storage space, full-height columns or corner units with their carousels can easily tidy away countless utensils and food. Even with a small U-shaped kitchen, you can perfectly organise the storage, cooking and cleaning spaces by designating a specific function for each wall.
Another benefit with this type of kitchen is that it creates an even more harmonious interior if it opens onto your lounge. The units in your kitchen perfectly reflect the general mood in the rest of your home. You can choose the same colours for your kitchen units as the floor and walls, or you can go for a more contrasting look if you so desire, thereby creating a trendy, classic or Scandinavian-inspired style.
​
A U-shaped kitchen has the major advantage of effectively using all the available space, meaning that the units, appliances and storage solutions are organised to best effect. Fitting several units will not only save you space, but also allow you to tidy away each item in its rightful place. No surface space is lost, since even the corners are ingeniously used to accommodate column units. Functionality is the keyword.
How do you design a U-shaped kitchen?
If you thought that a U-shaped kitchen was reserved exclusively for large surface areas, then think again because you can create an equally ergonomic kitchen in the smallest of spaces. We have a host of ideas for U-shaped kitchens that we can show you, such as a U-shaped kitchen with a breakfast bar or a partition window for a clearly modern touch.
To create the perfectly appointed U-shaped kitchen and ensure that you can move about unhindered, it is important to define the three work zones: fridge/freezer, washing and cooking. You can also arrange a dining area by choosing a kitchen with a central island to produce a beautifully warm and welcoming effect.
U-shaped kitchens are a gold mine when it comes to storage solutions, such as sliding doors, handleless fronts and carousel corner units. This type of layout is especially suited to a small kitchen or room with a window, because you can maximise the number of base units and leave room on your beautiful worktop for a food processor or coffee machine. Start designing the plans for your U-shaped kitchen!​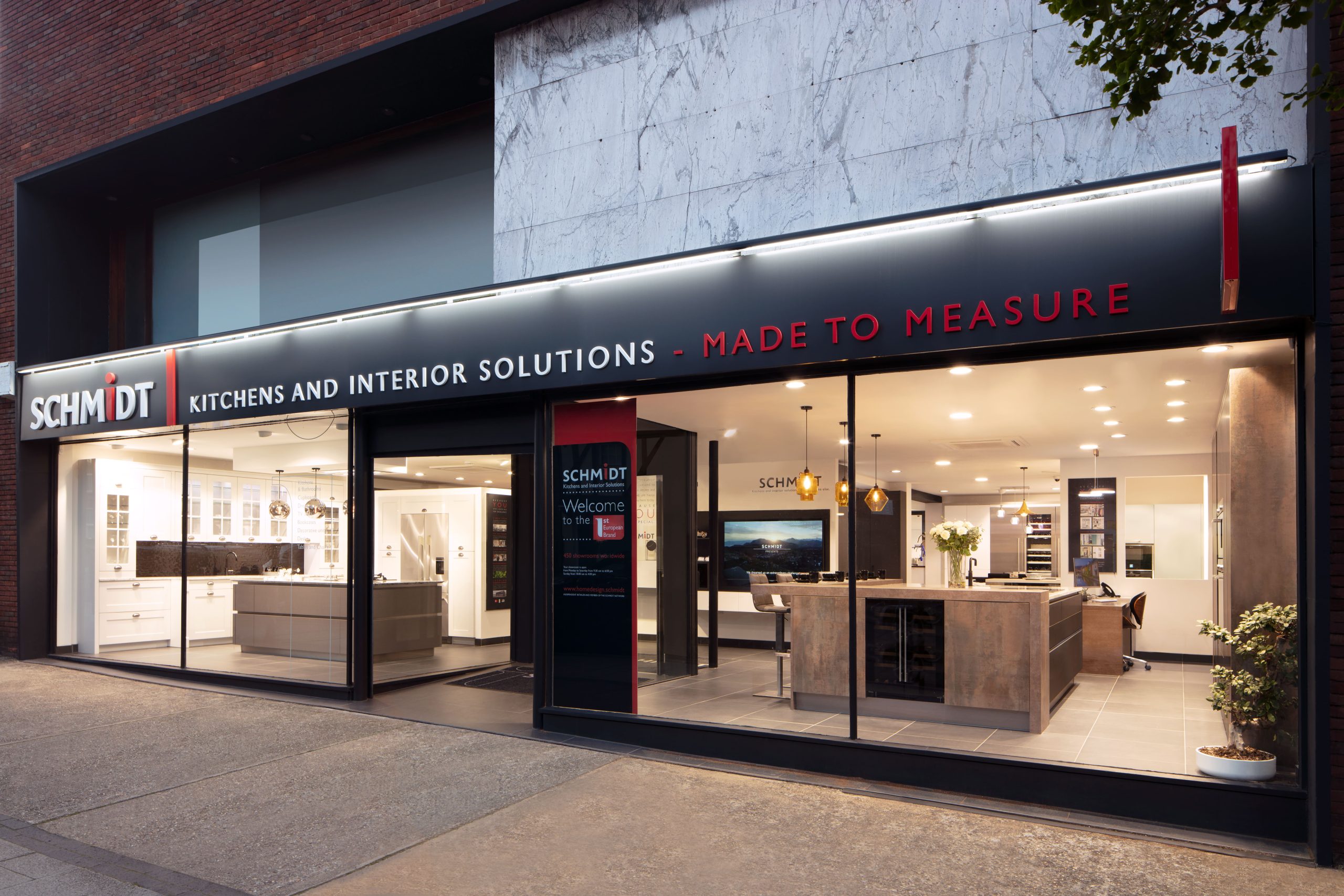 Schmidt showroom
Experience the beauty and functionality of our kitchens & fitted furniture first-hand at one of our Schmidt showrooms.

The Schmidt experience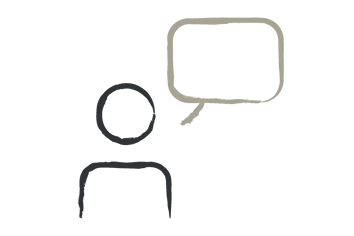 Single point of contact
A dedicated designer that knows your project inside out, will manage everything.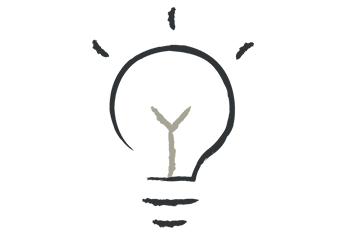 Personalised advice
We'll work closely with you to unlock the hidden potential in your home. Free quotation & VR
Your project will come to life with a free detailed quote, 3D renders and VR experience.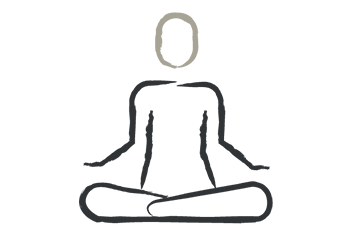 Peace of mind
We'll be with you from the initial planning to installation, and beyond.
​